Located in Bentonville, Ark., the 8th Street Market project transformed a blighted Tyson Foods processing plant into a community-focused food hub. Anchored by the Brightwater culinary arts school, 8th Street Market is home to a variety of restaurants and retailers, as well as craft brewery Bike Rack Brewing Co. 8th Street was the first phase of a 55-acre master plan for Bentonville's Market District, and ignited the district's redefinition as a destination.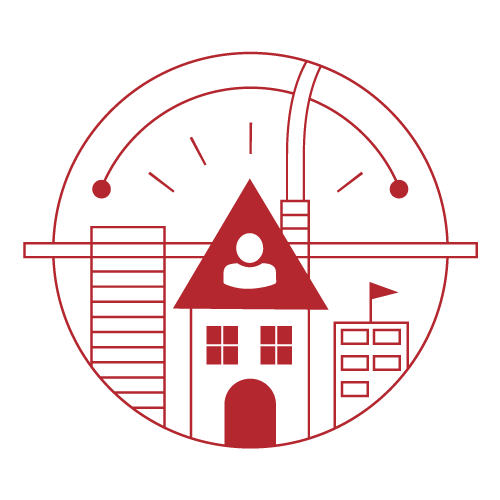 CLIENT: Paul esterer | LOCATION: Bentonville, Arkansas
The main vehicles for the transformation are the Courtyard, Skylight and Vine. The Courtyard is a new insertion that demarcated the brewery, established an entrance for the school and created 320 feet of storefront. The Skylight transformed an existing mechanical opening into a real estate asset.
PROJECT SIZE: 75,000 sq ft
The Vine is a 580-foot shade structure that creates a covered band of activity. The Vine recalls the traditional covered zones found in historic markets. Inspired by a combination of the traditional market typology and agricultural vernacular, it provides opportunities for activity while integrating landscape and site amenities. It became a literal zone of regrowth as the landscape matured around the structure. The perforations in the structure are an abstraction of Arkansas' Buffalo River, designed with Bentonville artist Dayton Castleman and fabricated by Zahner.
"'Epic' is the first word that comes to mind … The spaces they created in the design were for people to engage in the space and collaborate, and for there to be space that was left untouched for artwork. All those things actually came together, and when people are around, it really is epic."
— Rick Smith Paul Esterer Co-founder and NWA President
Newmark Moses Tucker Partners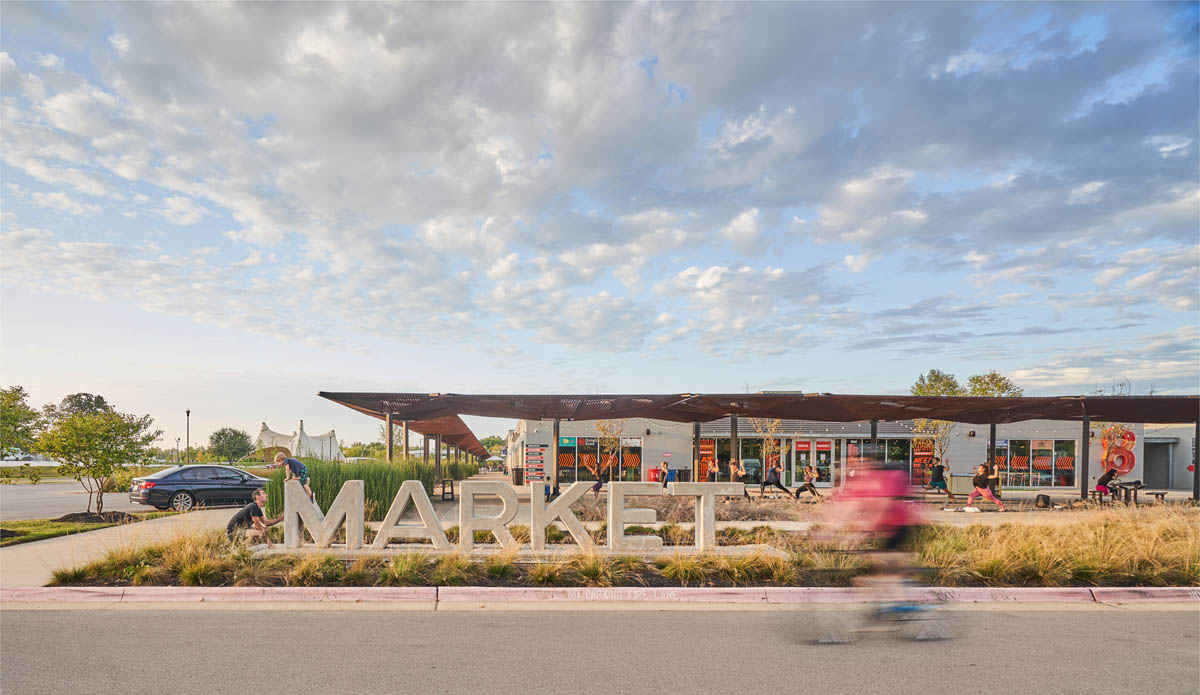 Services: Architecture, Interior Design & Custom Fabrication
Completion date: July 2017
Awards:
AIA Arkansas Design Excellence Merit Award
AIA Gulf States Region Design Excellence Merit Award
AIA Central States Region Design Excellence Merit Award