CenterPoint Energy's Solar Farm
The 50-megawatt (MWac)/64.7-MWdc photovoltaic Troy Solar power plant uses First Solar 440-W thin-film photovoltaic (PV) modules and consists of approximately 150,000 solar panels distributed across 300 acres. Each panel is mounted on a single-axis tracking system, enabling the panels to automatically shift to maximize energy generation.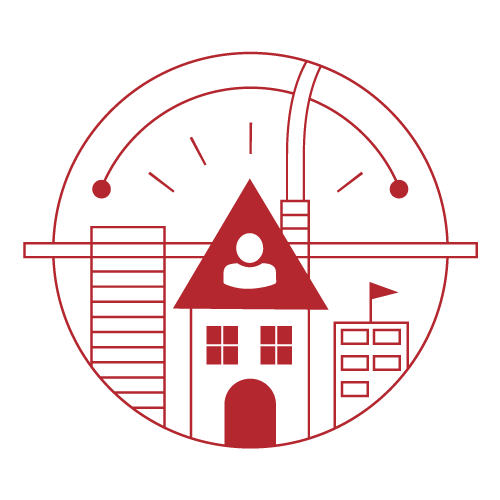 CLIENT: CenterPoint Energy
Burns & McDonnell integrated construction capabilities with overall solar delivery to leverage their track record of multidisciplinary, utility-scale construction execution. This approach streamlined project delivery with parallel engineering, procurement and construction activities.
Drone imagery and mapping was used to obtain preliminary topography information, allowing the site design team to conduct the preliminary site assessment and acquire as-built data for piling data development. Pairing data developed during the structural design phase with GPS-equipped pile-driving equipment improved efficiencies significantly. Drone imagery was also used for progress documentation throughout the project. While on-site, mobile applications supported safety management, daily reporting, quality forms and more.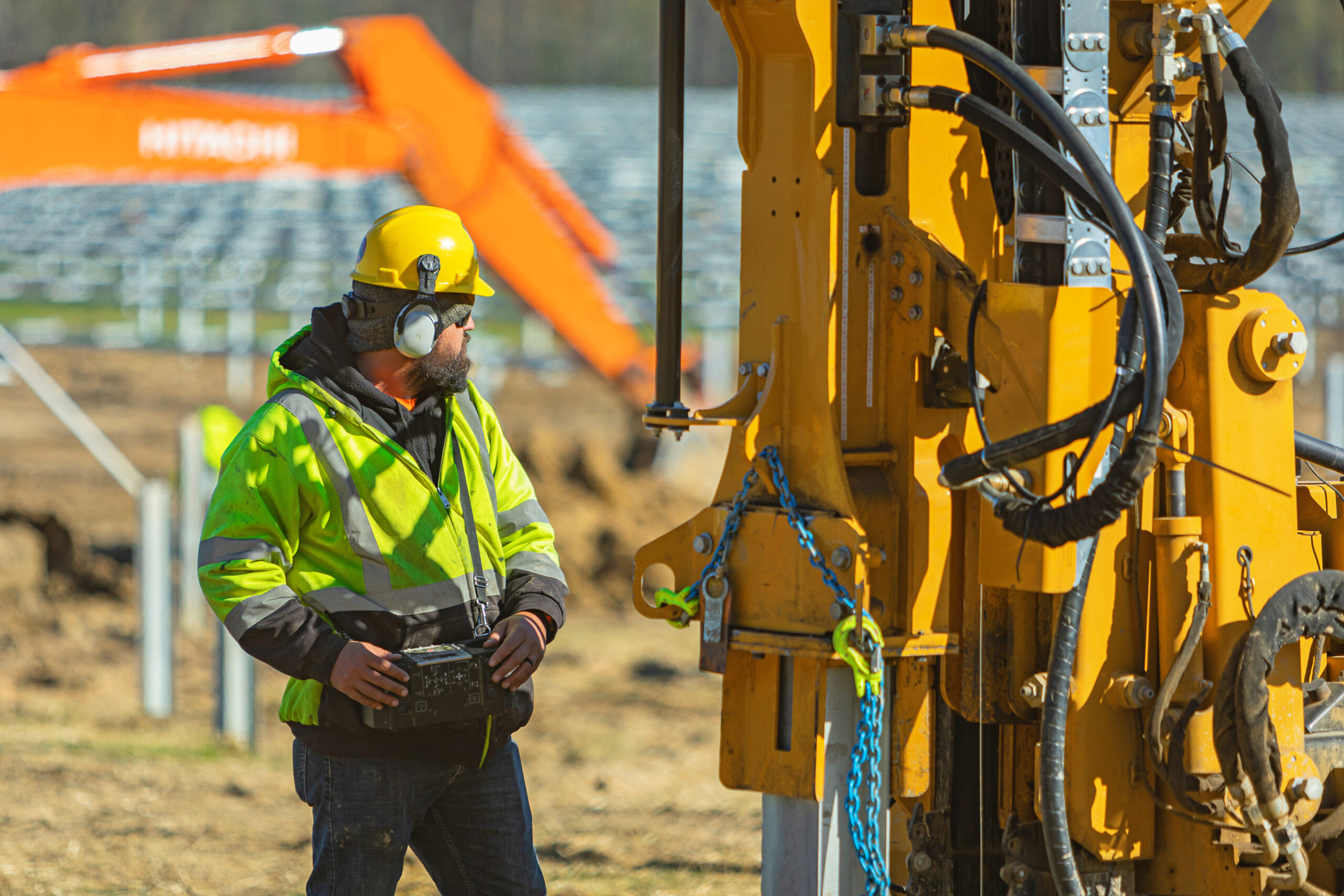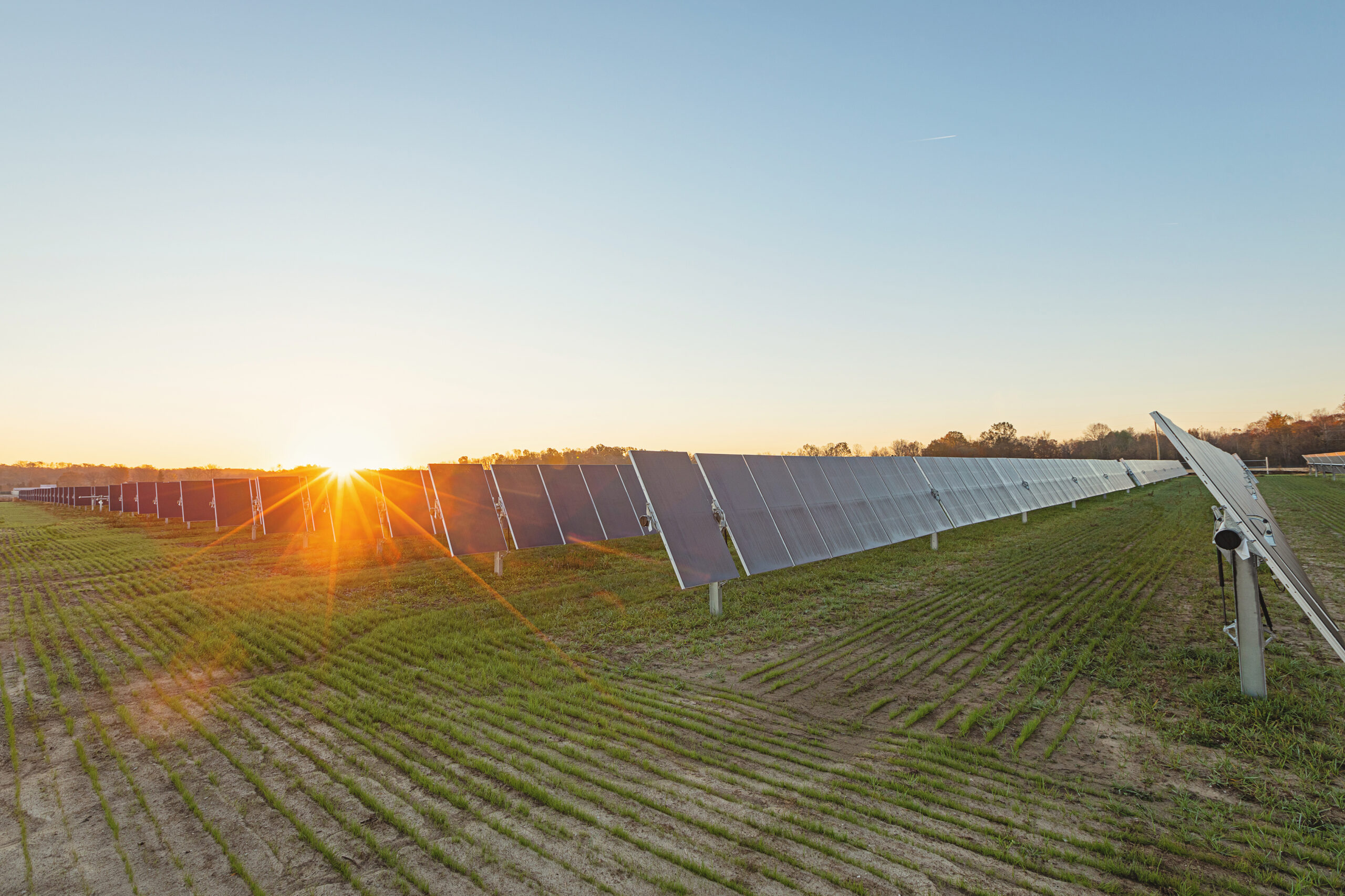 PROJECT SIZE: 50-megawatt (MWac)/ 64.7 MWdc
Safety, one of Burns & McDonnell's core principles, was a top priority, and the project was executed with more than 164,000 safe work hours with zero days away and zero lost time incidents.
"Integrating our construction capabilities into our overall solar delivery offering enables us to leverage our extensive track record of successful utility-scale construction execution across multiple disciplines. By providing skills and experience, along with dedicated resources, we are streamlining project delivery with parallel engineering, procurement and construction activities. The Troy installation will be among the largest single-sited solar farms in the Tri-State area and will support surrounding communities for decades to come."
— Chad Cotter Director of Solar EPC
Burns & McDonnell