DLR Group led a transparent visioning and programming process to unify students, alumni, and university staff for the design of the new Institute of Black Culture, and Institute of Hispanic and Latino Cultures, at the University of Florida.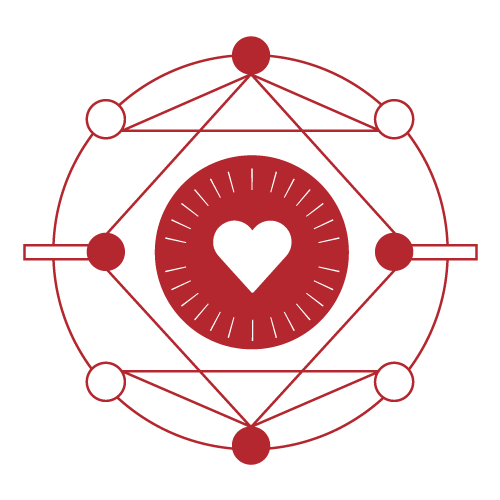 CLIENT: University of Florida   |   LOCATION: Gainesville, Florida
DLR Group collaborated with the Multicultural & Diversity Affairs department, whose mission is to preserve the cultural histories represented on campus, to deliver exterior and interior design solutions reflecting and serving the unique cultures housed within each building. DLR Group programming, architecture, and interior design services.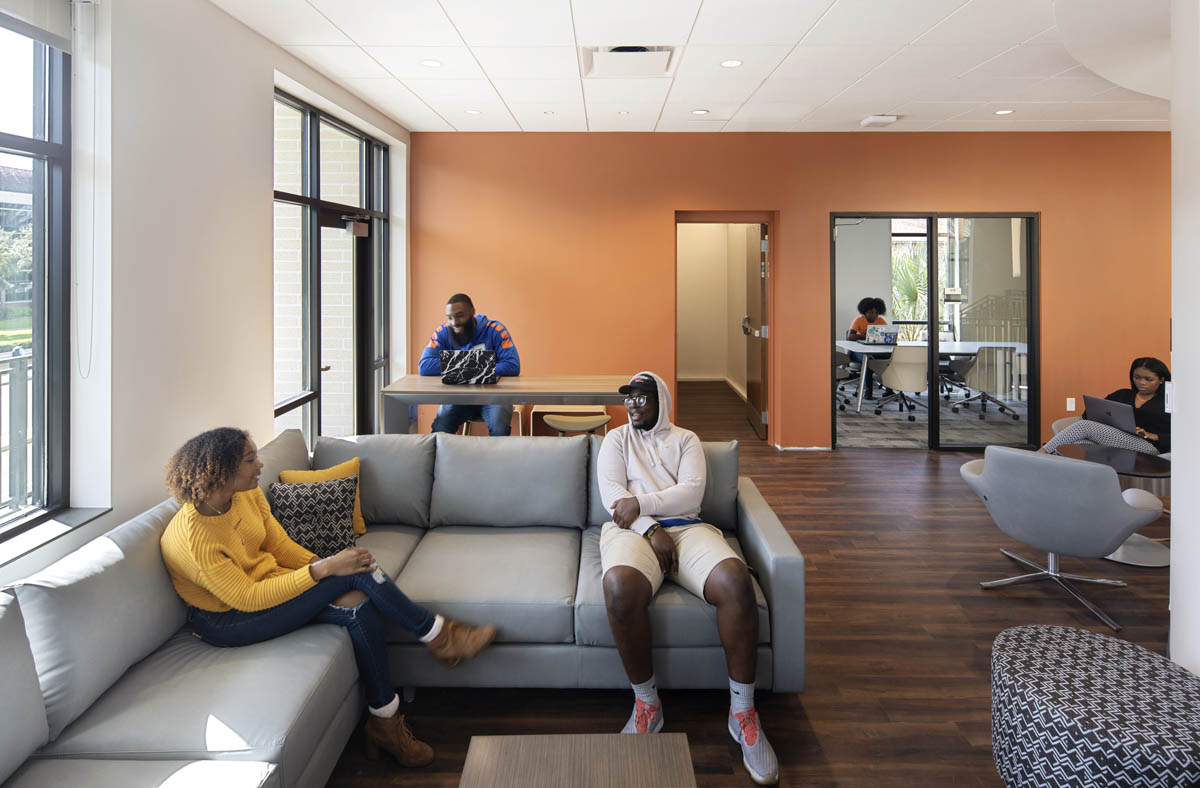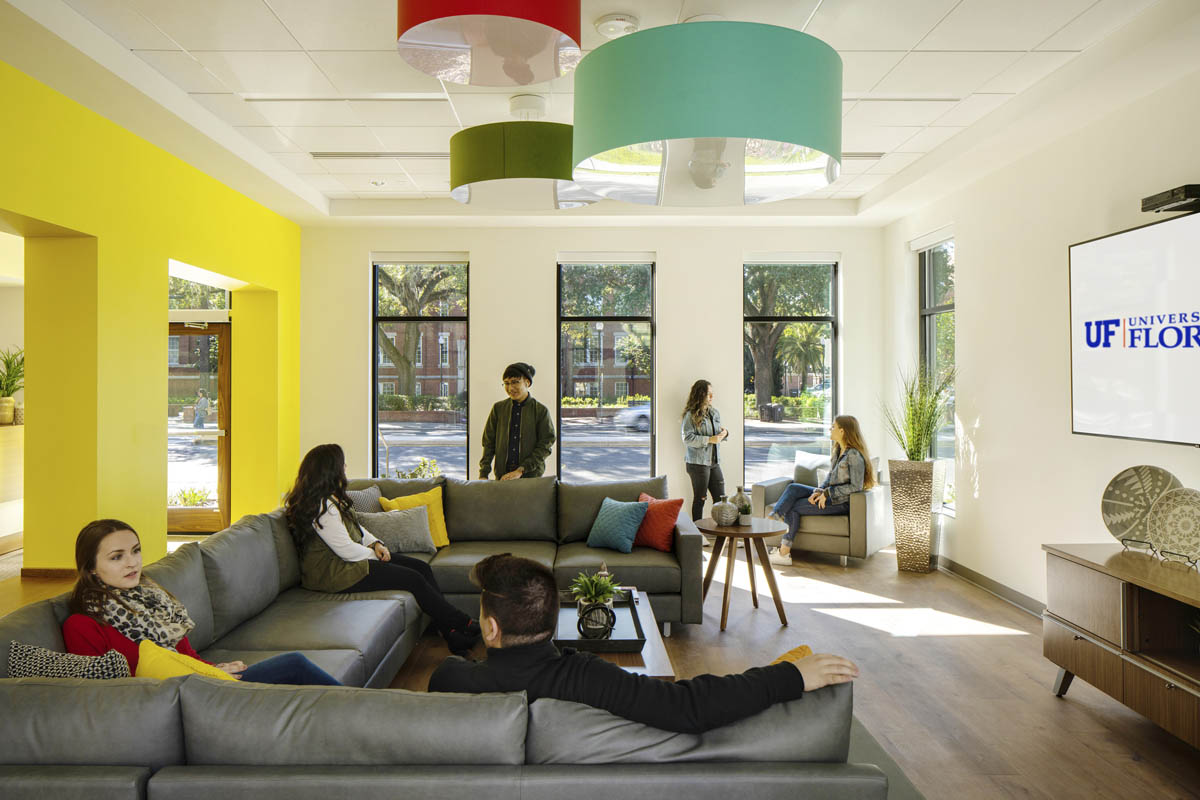 PROJECT SIZE: 13,230 sq ft
People's Choice Award – Orlando AIA
Community Impact Award – Orlando AIA