DRAW Provided full architectural and sustainability services. Hired by the City of Kansas City, Missouri, DRAW designed a new 12,000 SF fire station on a 7.3-acre site to serve the city's northeast neighborhoods.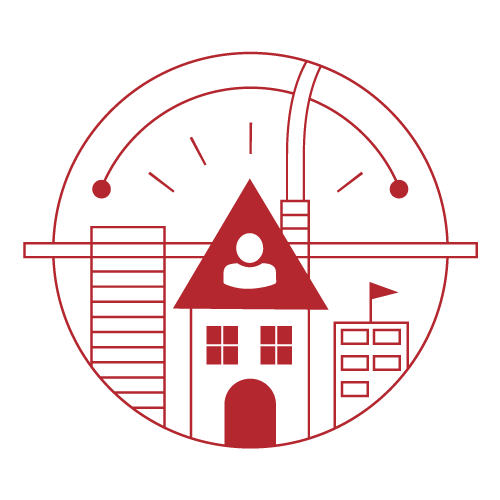 CLIENT: KCFD, Kansas City, MO   |   LOCATION: Kansas City, MO
PROJECT SIZE: 12,000 sq ft
The new station is a pilot in the KC Smart Sustainability Program, an initiative aimed at capitalizing on smart technology in order to elevate sustainability and human health outcomes appropriate to a building's operation, location and budget. Imperative to this project, the design incorporates sensor technology intended to reduce the firefighters' exposure to harmful airborne carcinogens that are released during fire incidents. Sustainable solutions include water recapture from apparatus wash, high-efficiency VRF HVAC system and interactive systems performance monitoring.
The new fire station includes three vehicle bays, a kitchen, day room, bunk rooms, shower and toilet rooms, lobby, public restrooms, watch desk area, fitness room, laundry and locker rooms, clean wash, and EMS storage. The site features an outdoor patio, a 25-space parking lot for visitors and personnel, and space for future expansion to accommodate fleet growth.