The adaptive reuse of Price Gilbert Memorial Library and Crosland Tower at Georgia Institute of Technology transforms the two campus buildings into the Research Library of the 21st Century. The project is a critical initiative of the University's strategic plan and vision for transforming the campus into a knowledge-based community.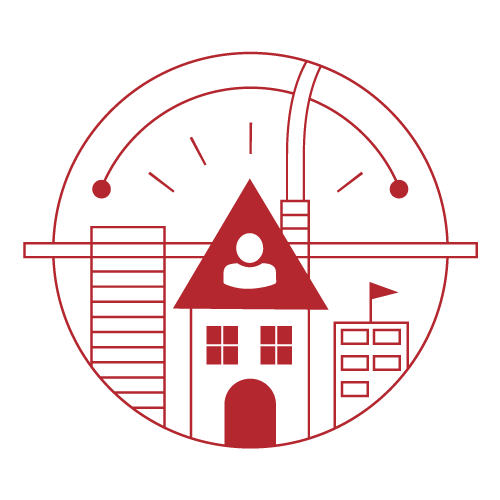 Client: Georgia Institute of Technology
LOCATION: Atlanta, GA
The transformation is founded on changes in the way that students and faculty use the library, as well as future trends in library utilization on peer campuses across the country. Georgia Tech conceived a place where knowledge is not simply stored but generated.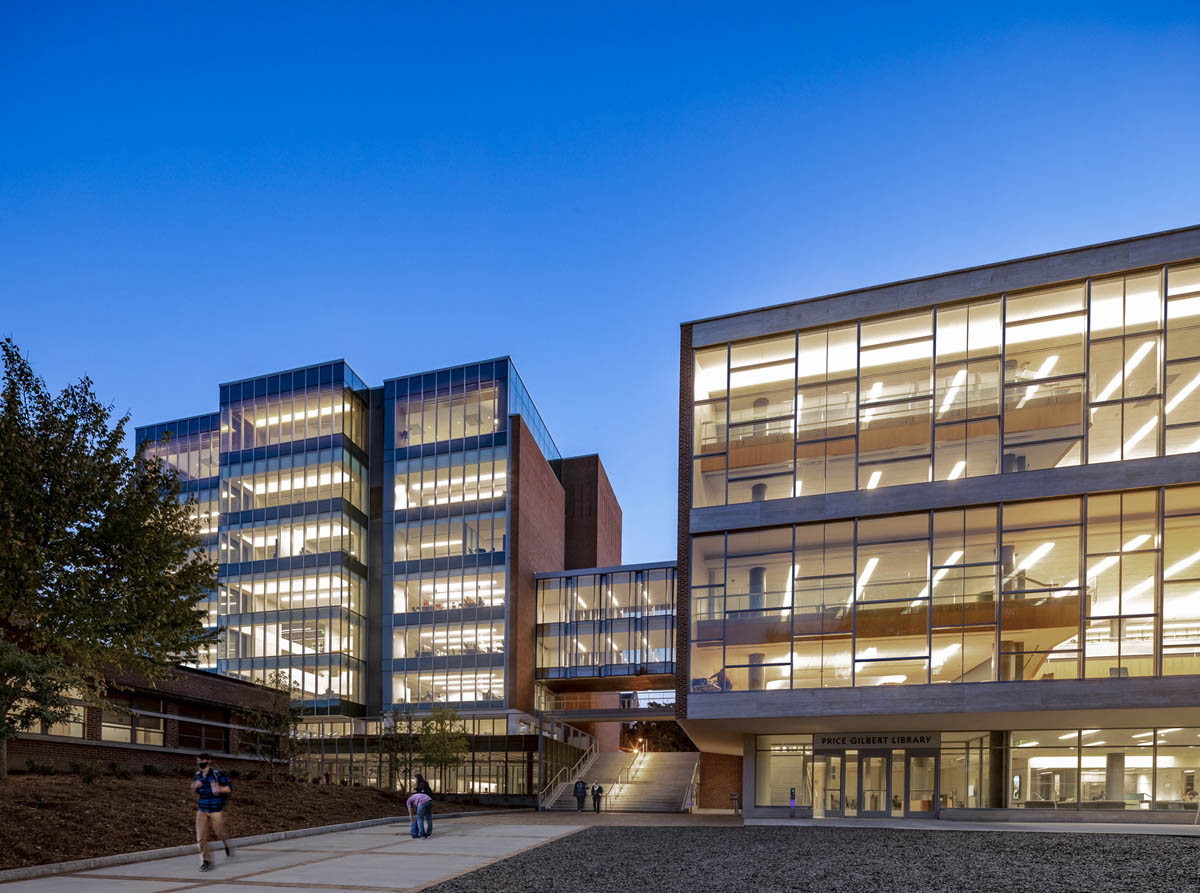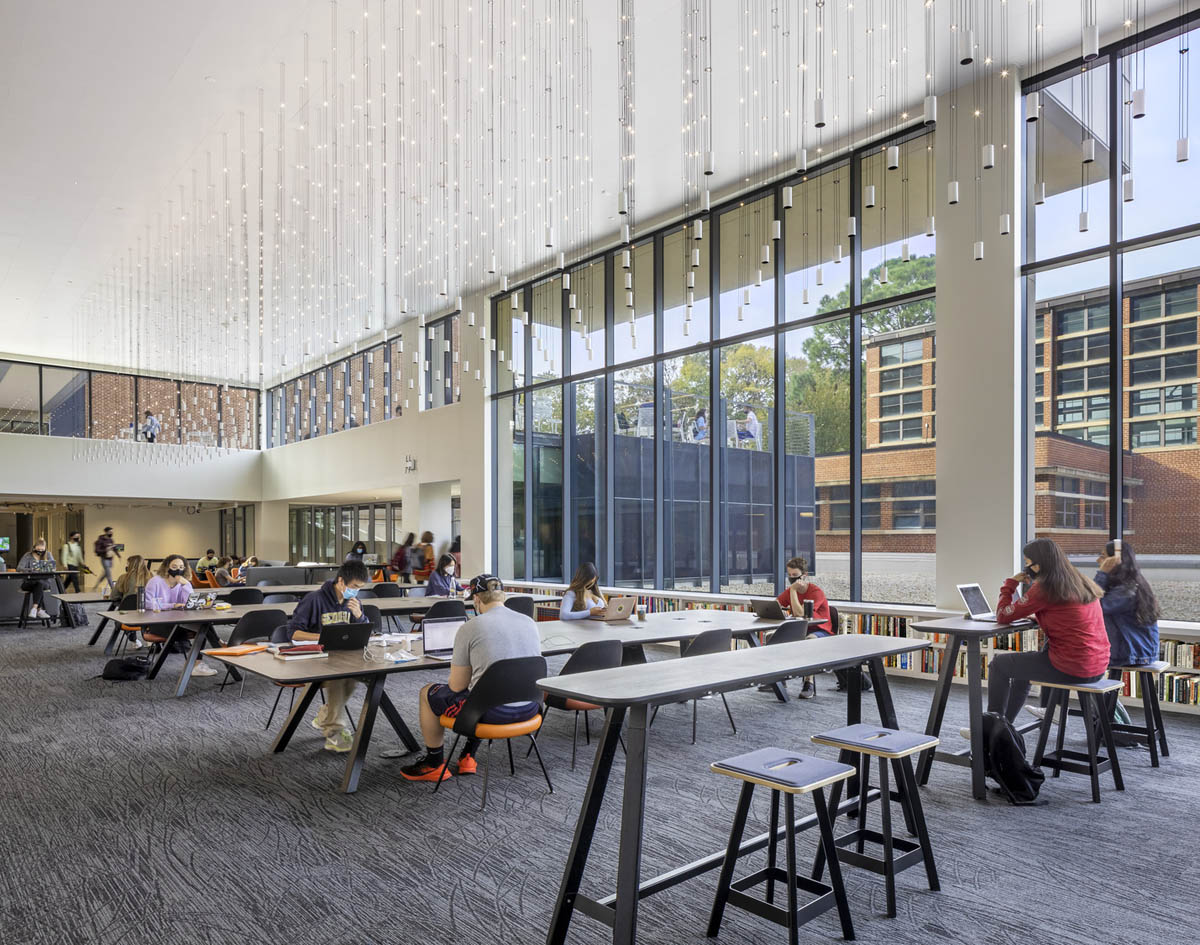 Awards:
Structural Engineers Association of Georgia Outstanding Project Award 2020;
ENR Southeast (Engineering News Record) Award of Merit 2020
"The very best libraries are deeply embedded in their community and devoted to meeting its aspirations. BNIM's design for the renewal of the Georgia Tech Library gives the campus a powerful symbol of the library's integral relationship with Georgia Tech's history and its hopes for the future."
— Dean Catherine Murray-Rust, Georgia Tech Library
Price Gilbert Crosland Tower Renewal