DRAW provided full architectural services. As part of a catalytic mixed-use urban development on a five-acre site in Kansas City's Union Hill neighborhood, DRAW led the design of a 57-unit apartment structure and nine adjacent townhomes.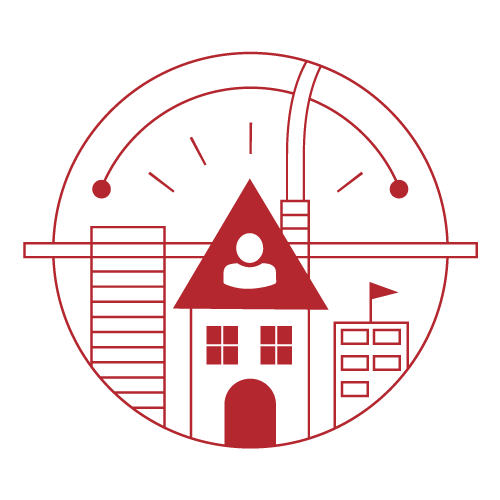 CLIENT: Milhaus Development   |   LOCATION: Kansas City, MO
PROJECT SIZE: 111,157 sq ft
The multi-story apartment building and townhomes are part of a more extensive mixed-use development that will include interior courtyard space, below-grade structured parking, integrated public art and public spaces, and ground-floor retail, and strong, pedestrian-friendly connections to neighboring Crown Center and other nearby community amenities.
The project is driven by a strong sense of the pedestrian experience to link nearby green spaces, Crown Center, and Union Hill. This is reflected in everything from the street and sidewalk design to the buildings' treatment along the ground floor. The units are oriented to maximize interior sunlight and views toward landmarks and park vistas. A dynamic, modern, and yet classic design will pay reverence to the buildings of Crown Center.