Over the last forty years, innovation has been at the heart of everything Nike does. A dedication that provides their athletes and their community with products that are built to help them reach their full potential and enjoy a truly unique experience. Living this purpose came to life with their NYC flagship store located on New York's famed Fifth Avenue in late 2018.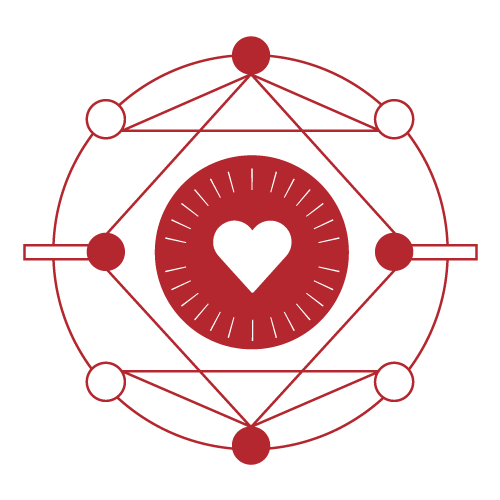 CLIENT: Nike, Inc. | LOCATION: New York, NY
Cost: $55,000,000
Project size: 68,000 SF
Completion Date: 2018
Services:
Commissioning, Electrical, Elevator & Conveyance Systems, Energy Audit, Fire & Life Safety, Mechanical, Plumbing
Henderson has been a long-standing partner of Nike since 2011 and when we were contracted to help them achieve their vision for the Nike NYC House of Innovation flagship, we were more than up for the challenge. The project required extensive coordination with Nike's store design and digital enablement teams to provide a greater degree of flexibility and functionality throughout.
Our team was able to effectively select and design an HVAC system through performance modeling that not only allowed for the store's new glass facade but kept the space compliant with the New York City Energy Conservation Code.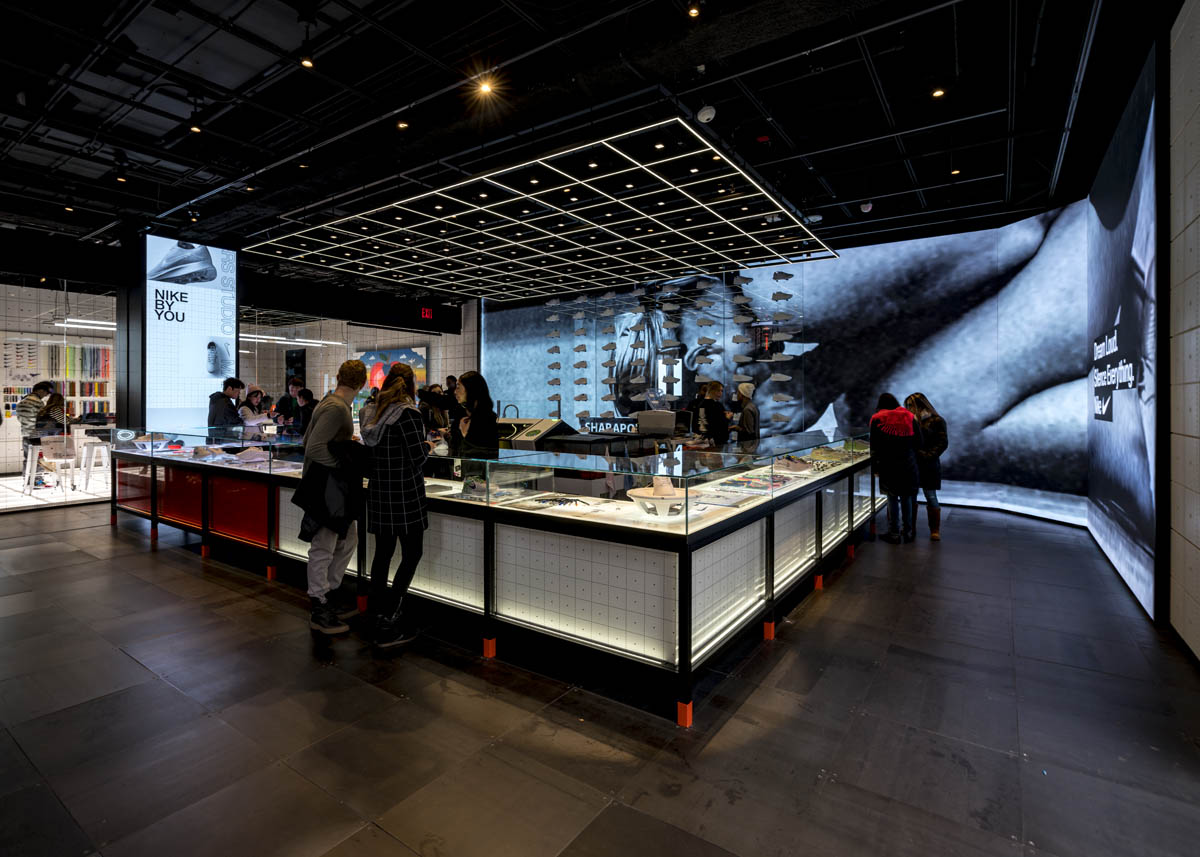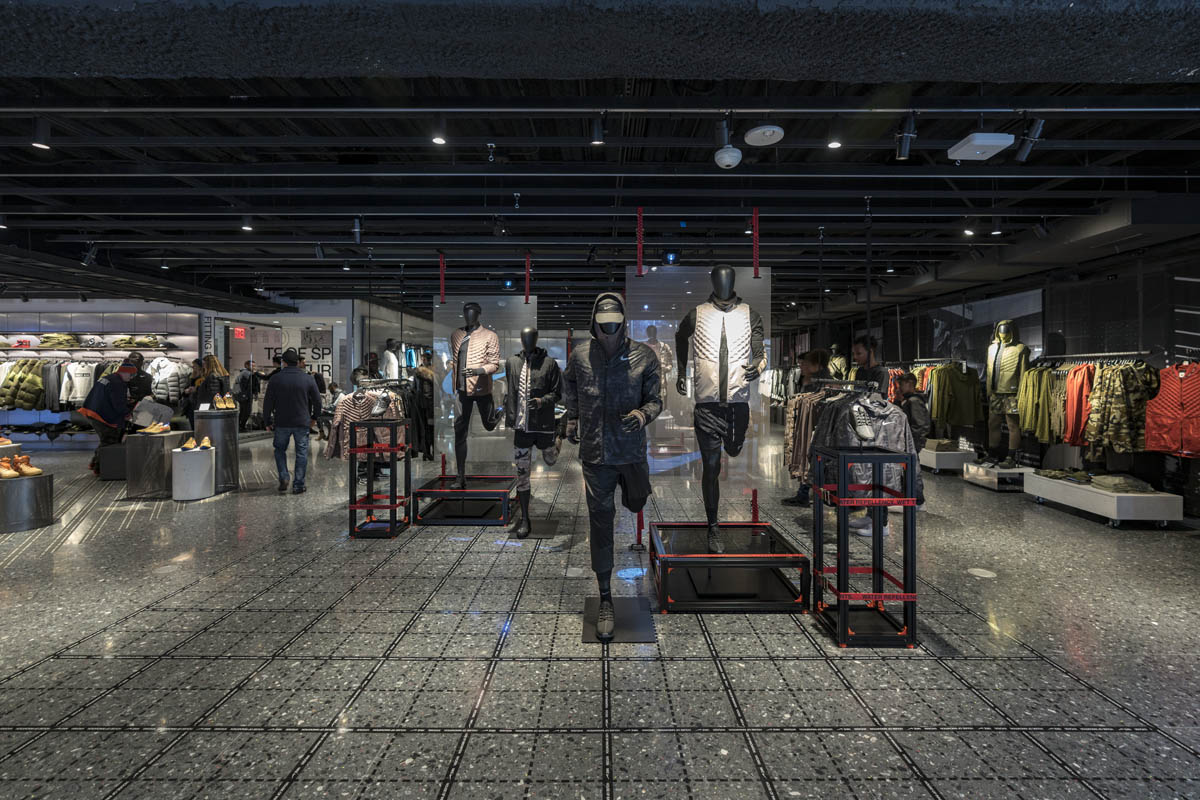 PROJECT SIZE: 68,000 sq ft
Throughout the grand entry, the power and data distribution and lighting control systems were designed to facilitate simpler space reconfiguration. One of the primary goals set forth by Nike was a focus on adaptability, allowing the space to easily transform with the evolving taste of their consumer and the city. Having partnered with Nike on over 400 projects, we can attest to this store's one-of-a kind retail experience and we think it's pretty cool.