Good health starts in the community, where we live, learn, exercise and play. The synergy created at the innovative newly built facility, University Health Community Care Linwood, directly reflects the achievable goal of wellness and healthcare access in the community.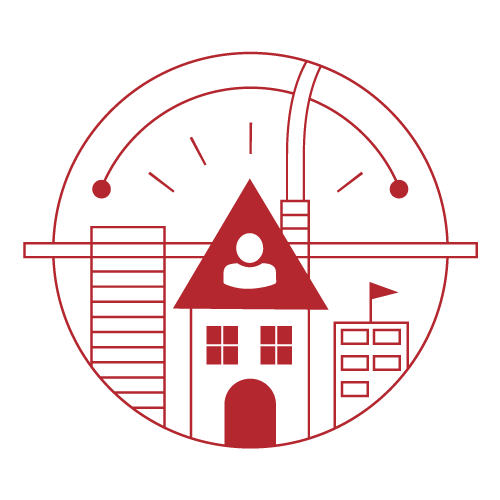 CLIENT: TRUMAN MEDICAL CENTER | LOCATION: KANSAS CITY, MISSOURI
A shared vision was conceived in 2012 to bring wellness outside of the four walls of a medical center and into the community where it can be easily accessible. Through careful study the East Kansas City district was identified as having a disproportionately vulnerable health status, and investment became a priority.
Truman Medical Centers engaged HOK to design the Linwood facility in partnership with the Linwood YMCA James B Nutter Sr. Community Center. The facility combines 7,300 sq. ft. of family medical and social care with 35,000 sq. ft. of space for the YMCA of Greater Kansas City which has a focus on healthy living, youth development and social responsibility.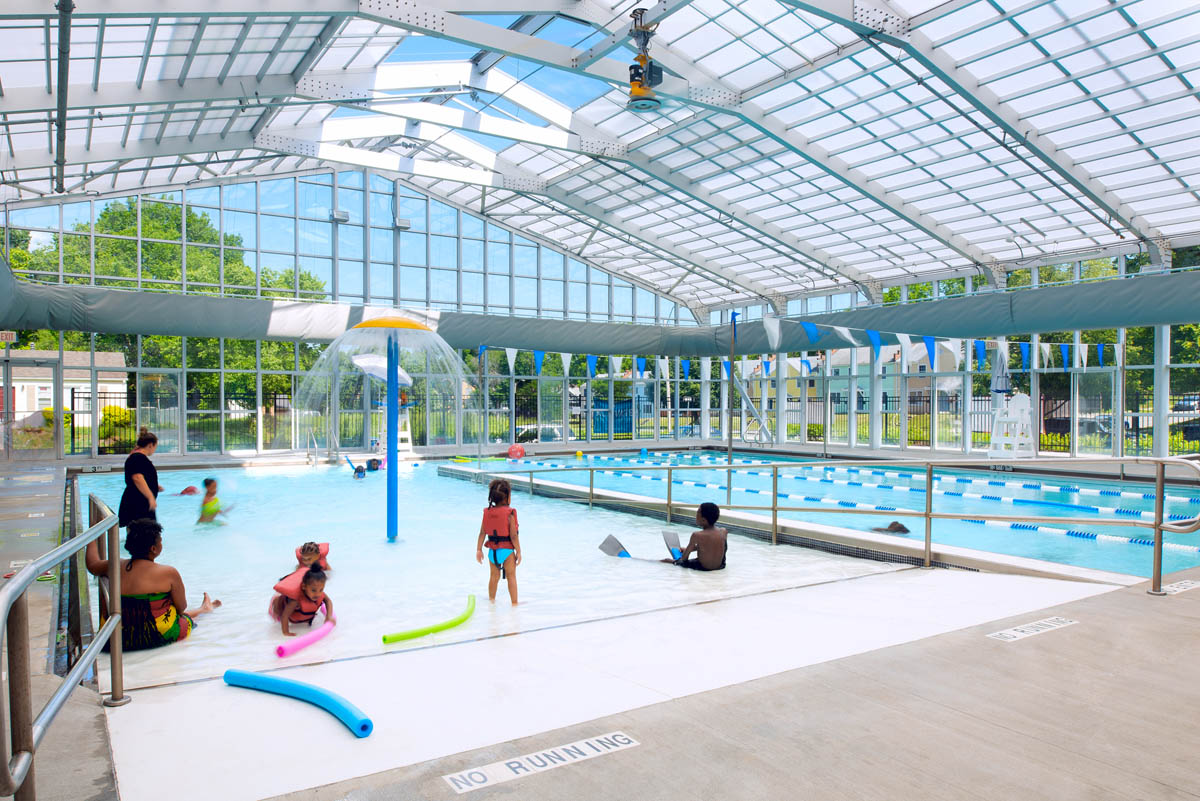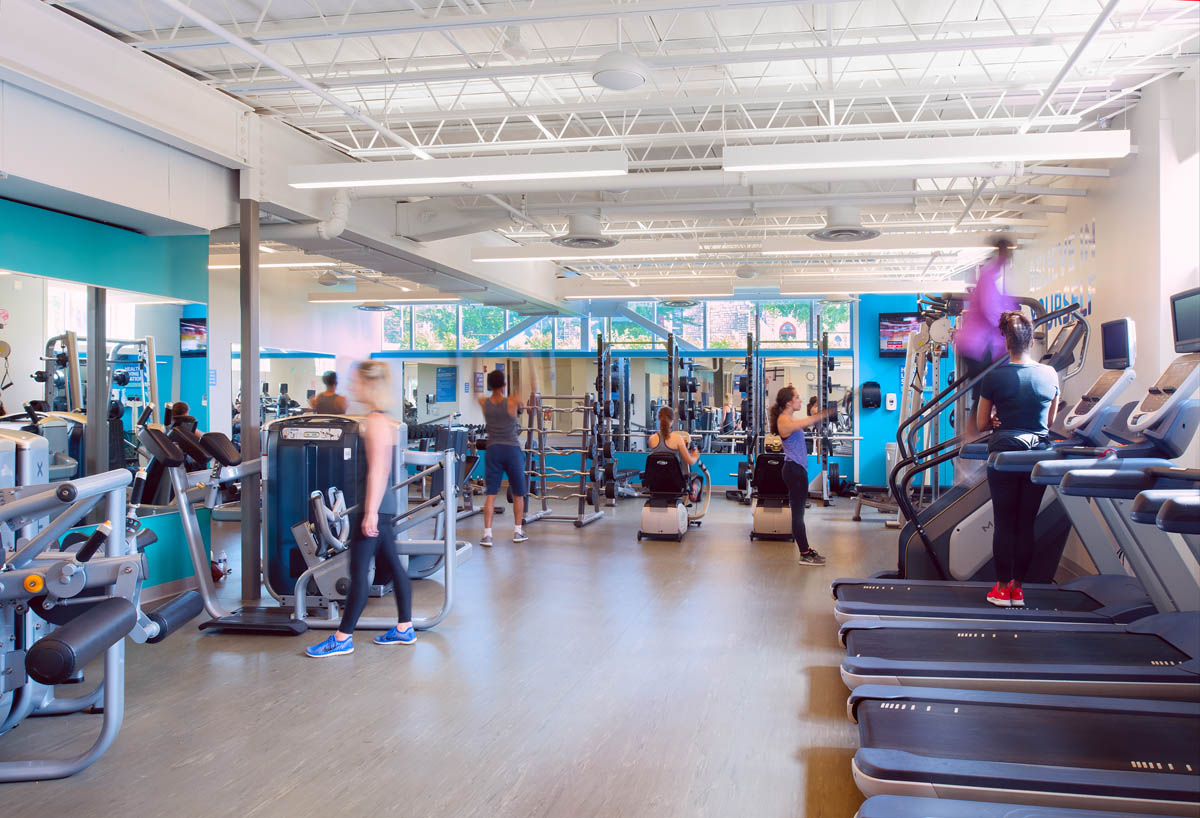 Completion: 2018
Cost: $6.5 Million
Services:
Architecture, Interior Design, Site Planning, Visual Communications, Facility Programming
Awards:
2018 EDCKC Cornerstone Award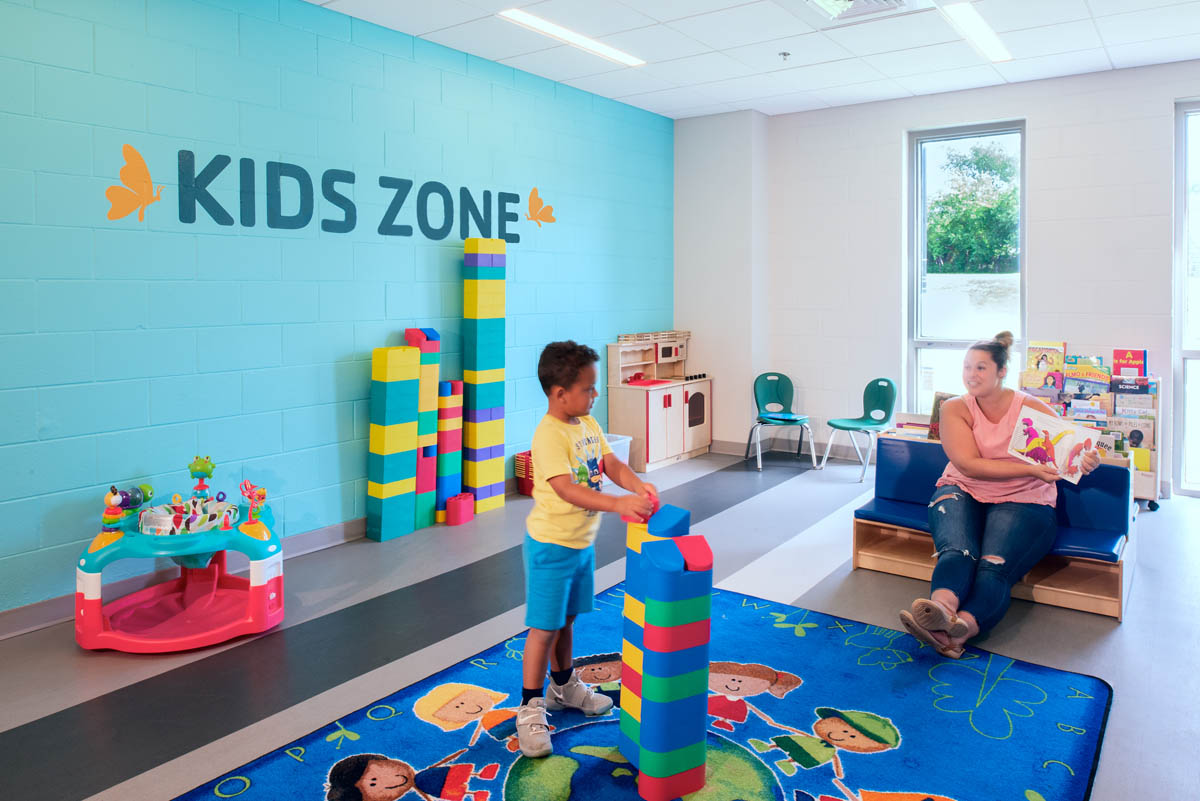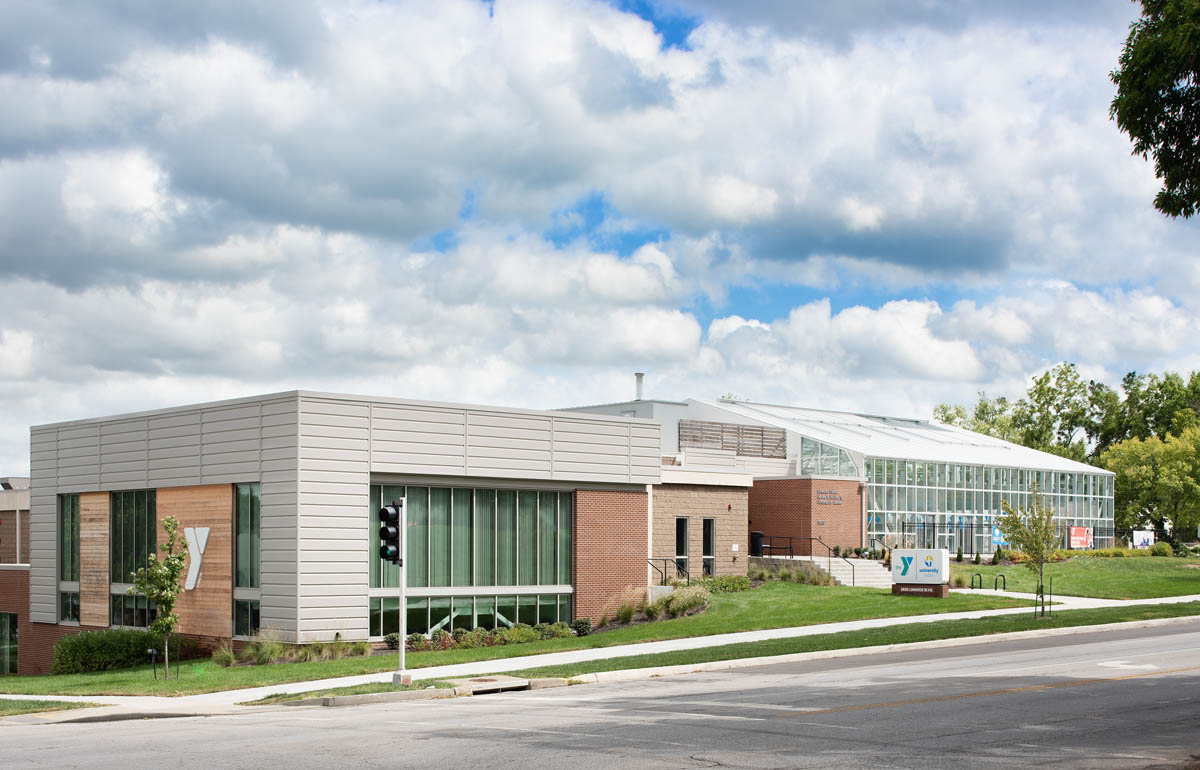 Providers utilize 12 exam rooms, consulting rooms, treatment rooms and lab space, fitness rooms, strength and cardio equipment, gymnasium, operable roof indoor/outdoor natatorium, demonstration kitchen and a community meeting room to meet the needs of the adajcent community. The integration has allowed for seamless referrals for identification, treatment, management, and continual support of patients and members between the clinic and YMCA wellness and fitness programs. The project has received national recognition as a prototype for community-based population health.