At the May 2023 KC Global Design Innovation Session, attendees heard from thought leaders in the design and construction community who are championing "adaptive reuse" projects. These projects, which all involve giving new life and purpose to historic structures, exemplify the creativity and ingenuity of local firms that are celebrating KC's unique history, perseverance and collaboration.
Chris Migneron, Senior VP, National Design Director at JE Dunn Construction, moderated the panel. Chris began the session by noting several key factors regarding the A/E/C industry, environmental impact and the opportunity for adaptive reuse:
The construction industry is the largest contributor to solid waste globally.
The volume of buildings on Earth will double in the next 40 years.
There is $2.5 trillion in new construction annually in the U.S.
He called on members of the design community to keep these factors in mind when approaching potential restorative projects, challenging firms to seek out opportunities to reimagine spaces and recycle materials in addition to new projects.
Laugh-O-Gram Studio, Troost Avenue
Richard Wetzel, CEO of Centric, shared about the restoration of the Walt Disney Laugh-O-Gram Studio. As general contractor, Centric is scheduled to start work on the entertainment giant's former animation studio later this year, with a goal to open by the end of 2024.
The two-story, 10,000-square-foot building was where Walt Disney first opened his studio in 1922 and, alongside animator Ub Iwerks, came up with the idea for Mickey Mouse. Disney later moved Laugh-O-Gram to Los Angeles, and by 1995, the building was on KC's demolition list. Thank You Walt Disney Inc., an organization focused on preserving Walt Disney's history in KC, has preserved the building since 1996.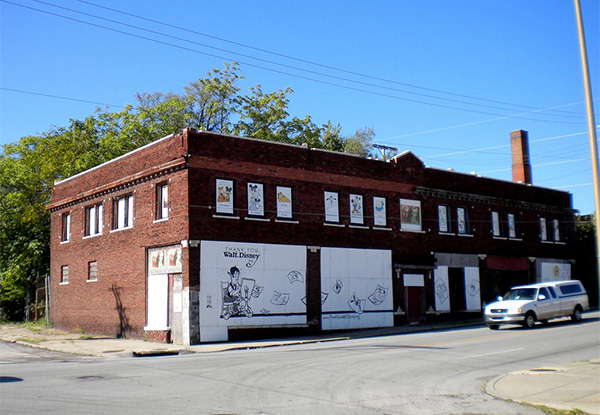 Originally slated solely as a museum, feasibility estimates found that the renovation would be more advantageous as a multi-use space. In addition to an exhibit dedicated to the animation studio history of the space, the Laugh-O-Gram Studio will host a welcome center featuring event, retail and community space, co-work offices, and a flex studio that can be used as a classroom/training location for students and professionals.
Richard also pointed out the importance of champion(s) for historic projects like the Laugh-O-Gram Studio who can see beyond the straightforward "economic sense" and help communicate the cultural significance of their restoration.
Henney Buggy Company, West Bottoms
Dominique Davison, Founding Principal of DRAW Architecture, introduced the future home of DRAW's office space: the Henney Buggy Company building. The historic building boasts three-stories, 23,000-square feet, a 28-foot vaulted ceiling… and four ghosts.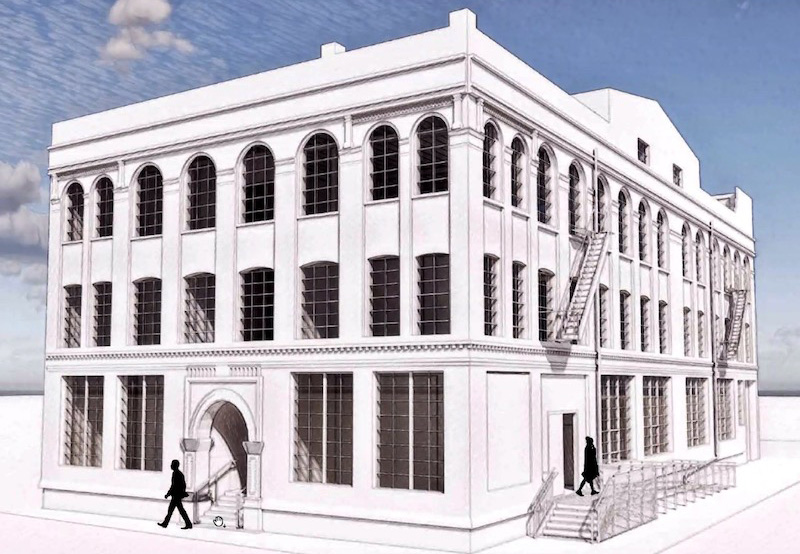 DRAW's guiding principle is "positive impact design," focused on the social, cultural, environmental and aesthetic factors in all that it undertakes as a company. In its approach to renovating the building, it was a critical priority to approach the project with reverence for its history while finding how to make it "Net 0" in regards to greenhouse gasses. While the exterior will remain largely intact, DRAW will install high-efficiency windows and HVAC, LED-lighting, solar panels, new insulation and more to close the gap on this environmental impact goal.
Rock Island Bridge, Kansas River
Katherine Carttar, Executive Director at the Urban Land Institute Kansas City, gave insight into the highly collaborative Rock Island Bridge project. Originally built in 1904 to bring cattle from Kansas to the stockyards, the bridge will soon be a bustling entertainment district featuring trail crossings and 11,000 square feet of multipurpose space.
Since the project's first inception in 2019, the budget has grown from $4 million to $16 million, and current renderings show that upon completion, the Rock Island Bridge will feature open-air food courts, trail crossings, and space for office, retail and events.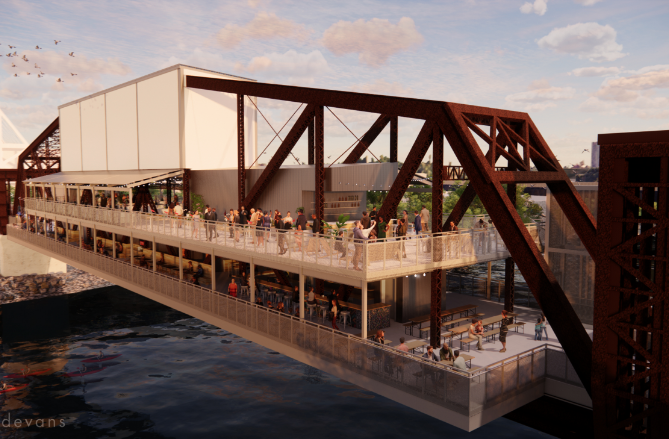 Katherine shared that the consistent priority of this process has been to stay true to the spirit of the bridge (and all bridges) – to be a public crossing that is open to everyone. She advised that, in projects like these, firms must "learn to love the constraints," as redevelopment is never a linear process – but the windy path is what produced great results. She also noted that collaboration, including between public and private entities, is key in bringing adaptive reuse projects like these to fruition.
The renovation of the bridge, slated for its grand opening in Spring 2024, is already proving to be a catalyst for development of the entire Kansas Waterfront area, with new apartments, kayak rental services, Hy-vee Arena updates and more.
Satchel Paige House, Santa Fe Neighborhood
Robert Riccardi, Principal at Multistudio and host of the Innovation Session, passionately spoke about the Satchel Paige House, a cultural icon destroyed by fire that is anticipated to become a community beacon.
Satchel Paige, a Kansas City Monarchs player in the Negro Baseball Leagues and later the first African-American pitcher to pitch in the World Series, bought his home in the predominantly black Santa Fe Neighborhood in 1950, two years after the Supreme Court ruled that African-Americans had a legal right to buy and own houses. Satchel hosted many celebrities at his home, including Count Basie and Billie Holiday, as well as many Negro League players who were unable to stay at local hotels.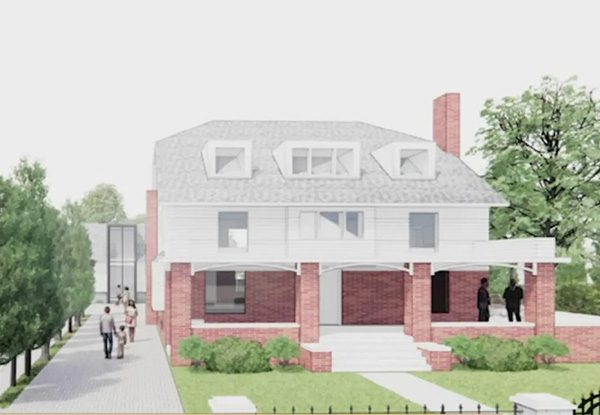 Unfortunately, over the years, the house – and much of the surrounding neighborhood – had fallen into disrepair, and in 2018, arson caused severe damage to the building. However, public support for the house brought in grants for its restoration, and Multistudio is now in the process of bringing this KC cultural icon back to splendor.
Multistudio's design for the space envisions use for students, community members, baseball fanatics, event patrons and office tenants, creating unique spaces throughout the restored house The key priority will be to serve as a thriving space for the community, offering an "incubator space" for local startups, an exhibit that educates on the building's history and an event space that can be used by the local neighborhood.
Robert stressed the importance of bringing the community to work with firms on adaptive reuse projects, rather than "working at" them. He noted that the ability to listen and incorporate the ideas of others will make for much richer outcomes
Thank you to Multistudio for hosting the May 2023 Innovation Session and to all KC Global Design members who were able to join. Stay tuned for details on upcoming sessions.