Wyco Vintage is a boutique retail storefront located just outside of the Westport neighborhood in Kansas City, Missouri. The owners specialize in the collection and sale of rare vintage t-shirts, premium sneakers and urban collectibles.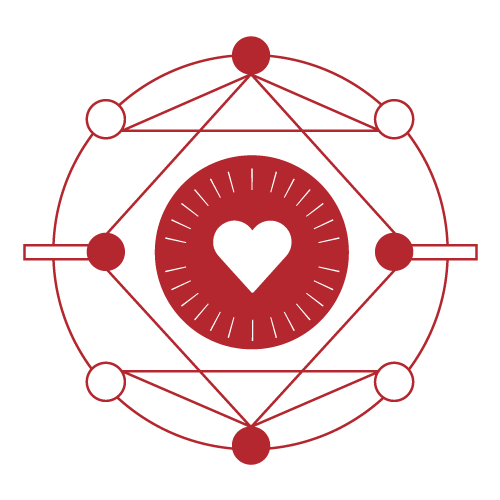 CLIENT: PAT KLIMA | LOCATION: KANSAS CITY, MISSOURI
Although they already owned a storefront in nearby Merriam, Kansas and a thriving e-commerce site, Pat Klima (Wyco Vintage founder) had a vision for a strategically placed new storefront in the urban core. Klima and Pendulum's Jonathan Cole met through mutual friend Nancy (Manager of Port Fonda) and immediately recognized their shared passion for clean lines and crisp details. The initial conversation led to several more discussions, then a design charrette, and before long Pat found the perfect location for the new Wyco Vintage storefront.
Awards:
Construction Specifications Institute: Innovative Design + Function, 2019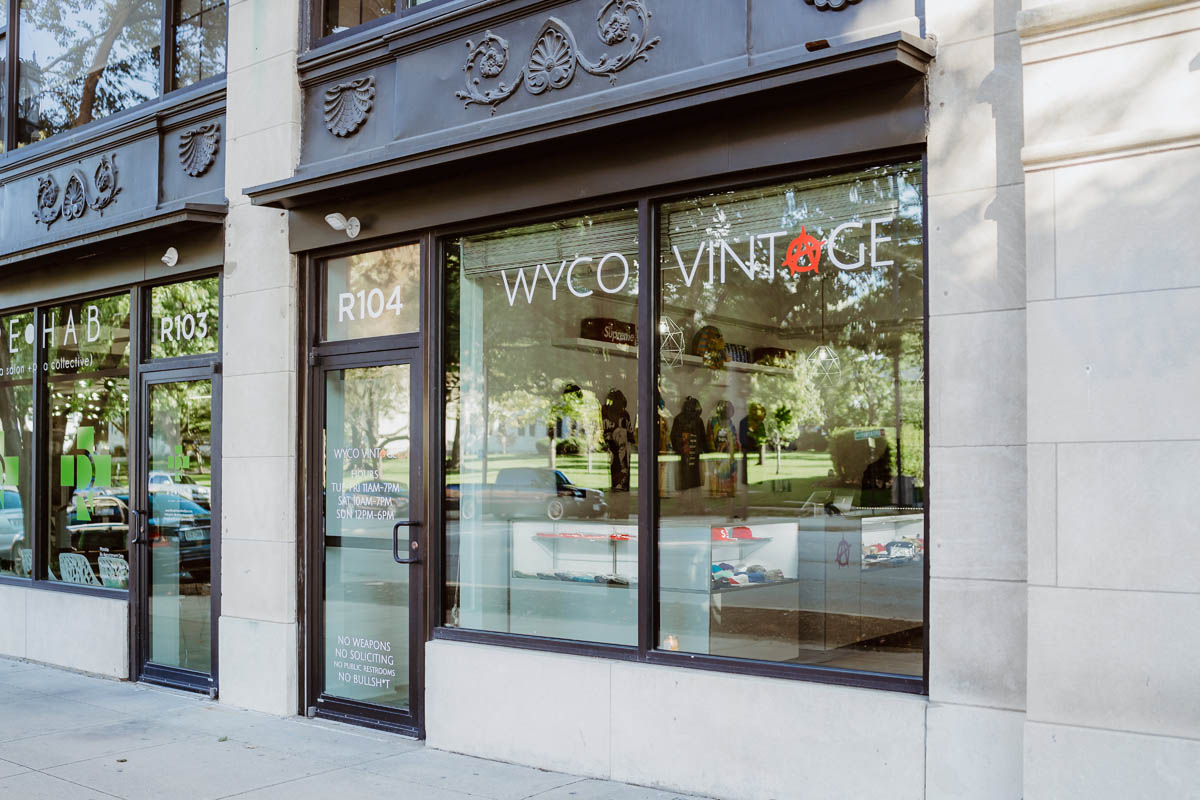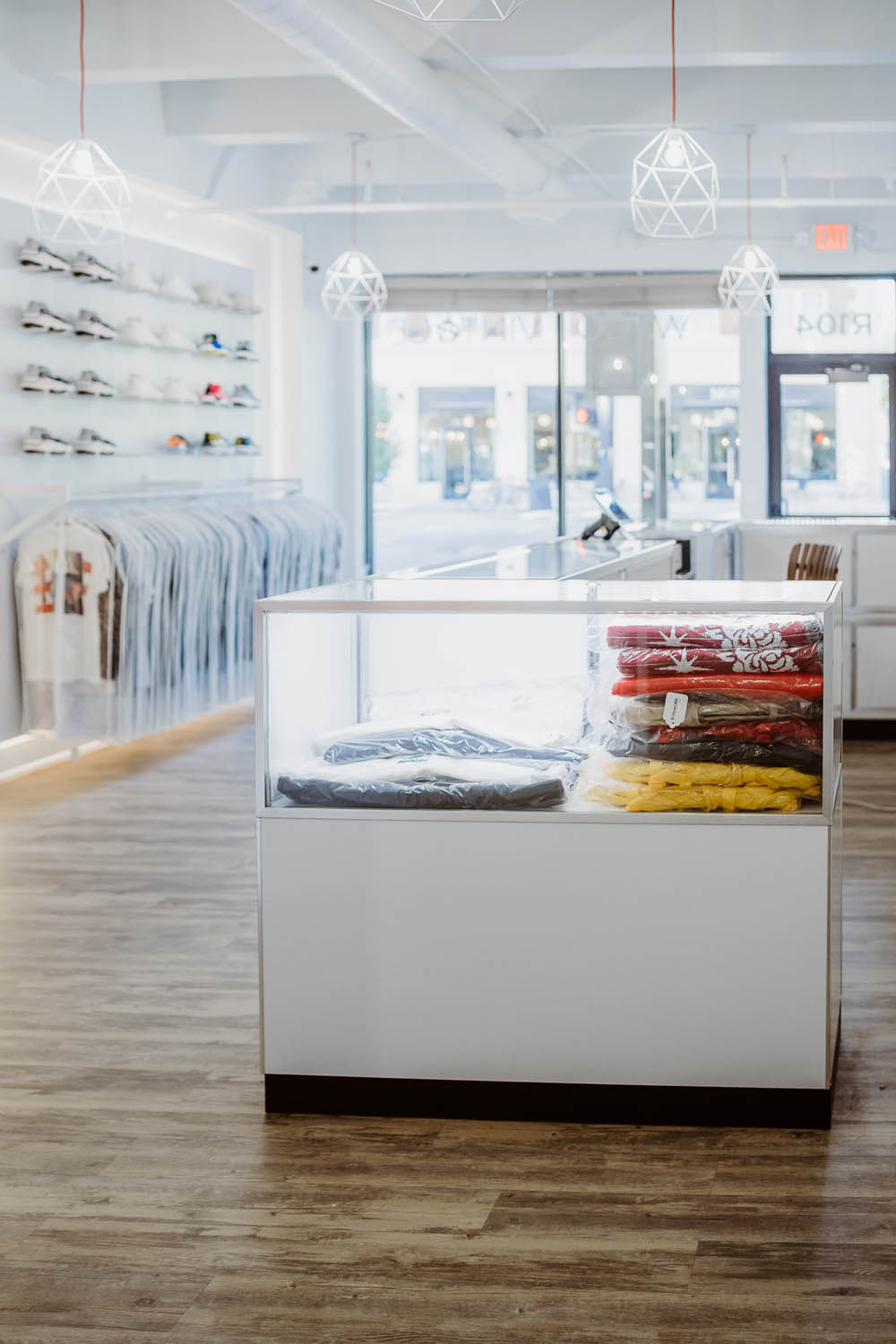 A Shared Passion for Design.
The new Wyco Vintage storefront is no exception, the usable interior space is roughly 800 square feet. At the time of Pat taking over the lease it was being used as a fabric shop. The existing wood veneer floors were in great shape, and the walls and ceilings were not too bad either. However, to accomplish the crisp New York boutique style that Pat was going for, Pendulum would need to maximize the available floor space and design a way to organize inventory on the walls without looking cluttered. In addition to square footage constraints the project needed to be completed fast… fourteen (14) days from the start of construction to finish!
"Good Things come in Small Packages."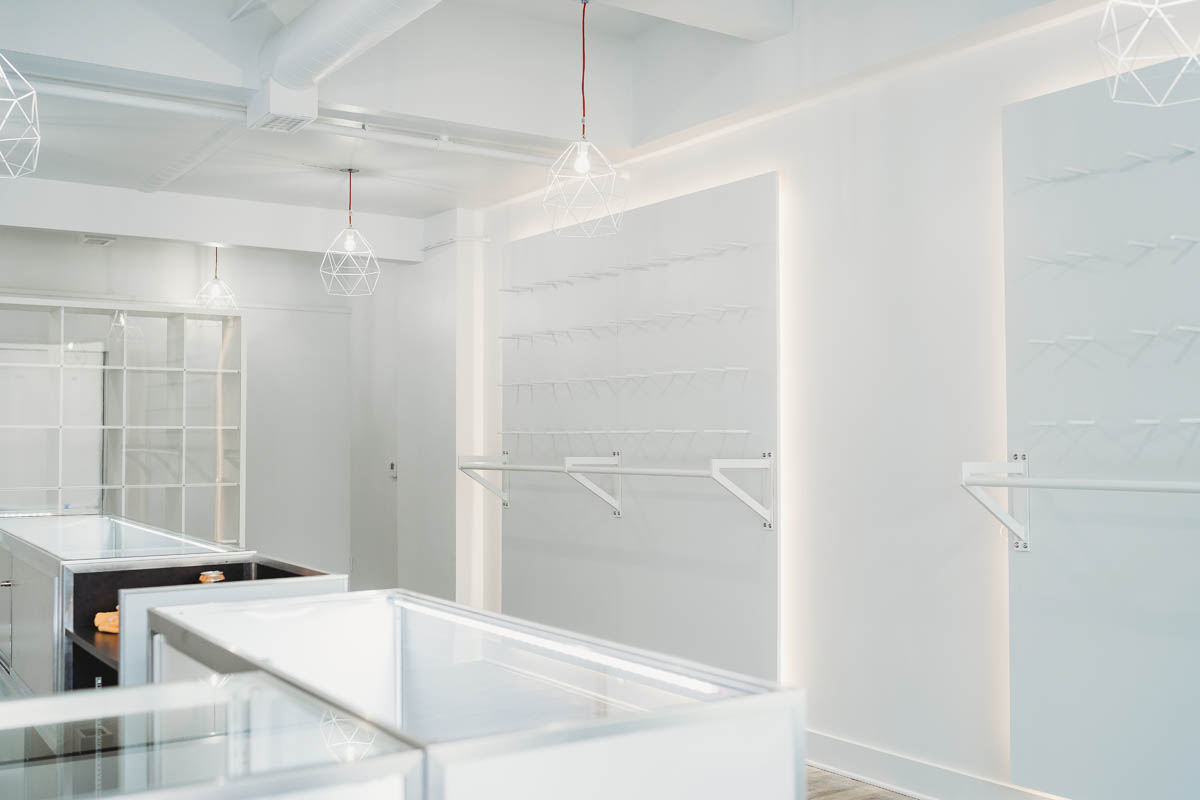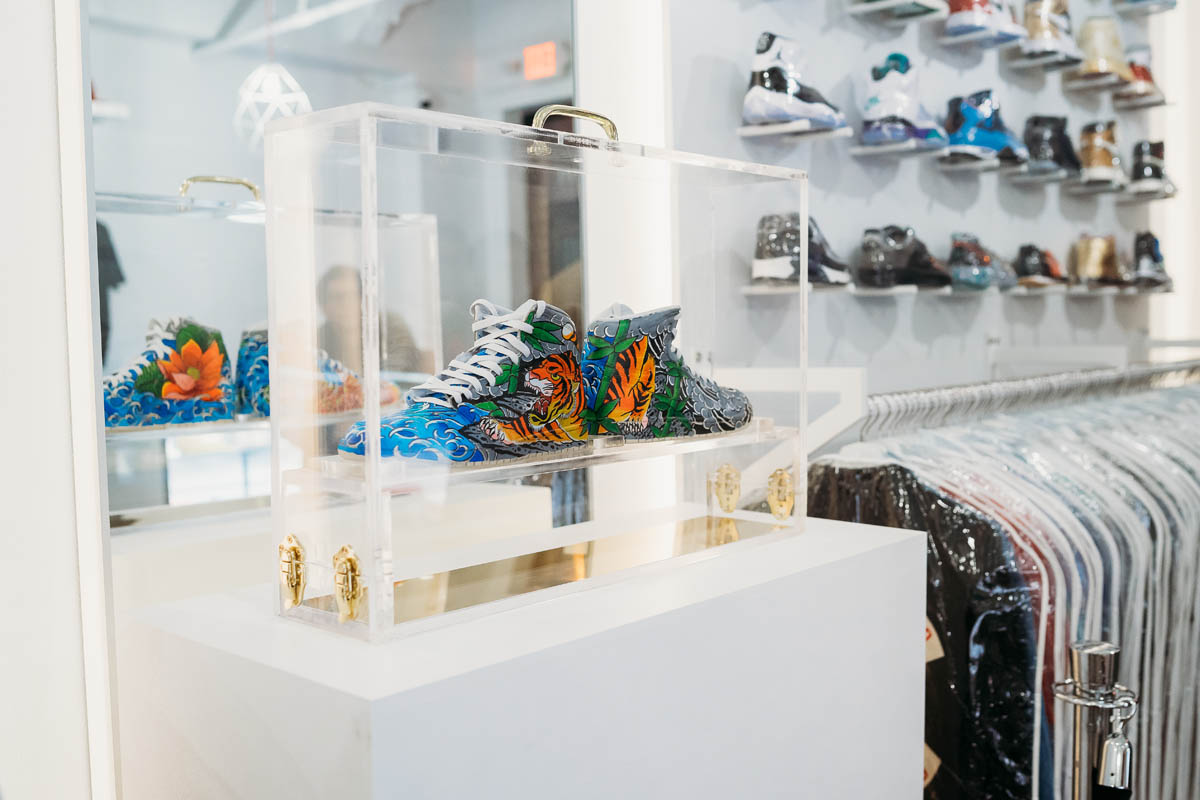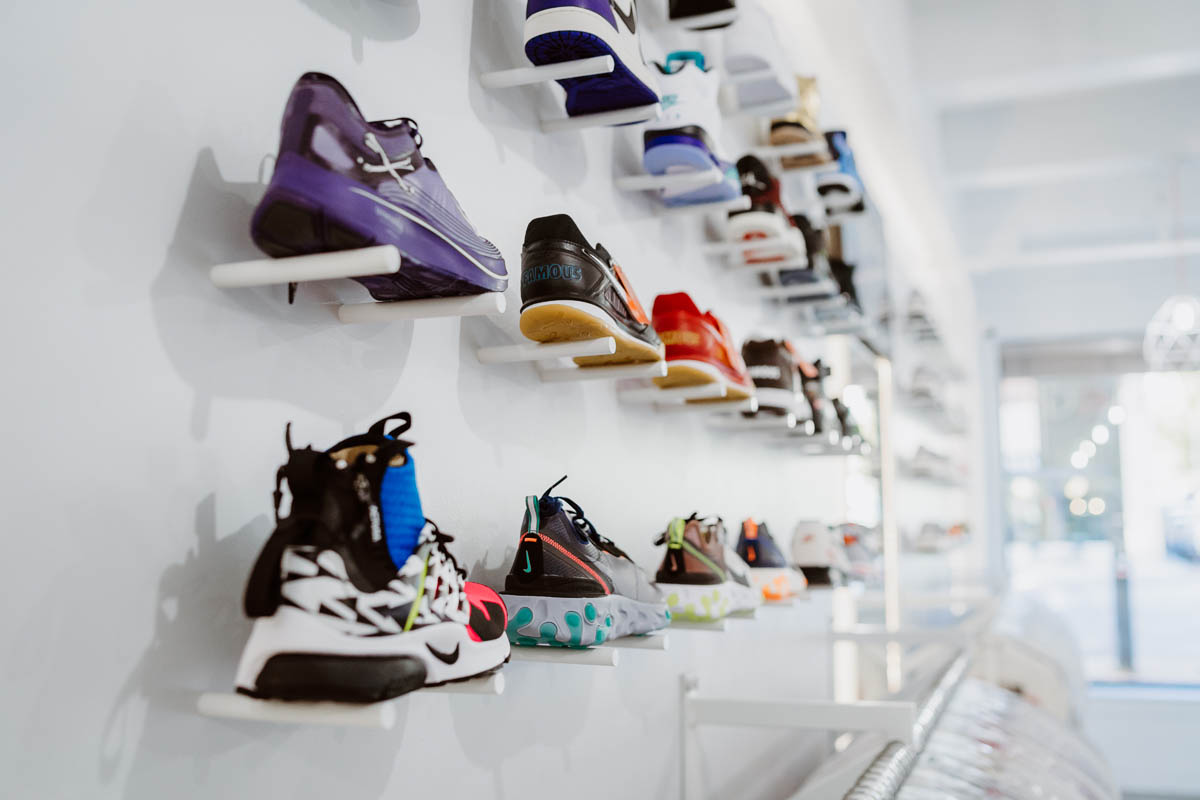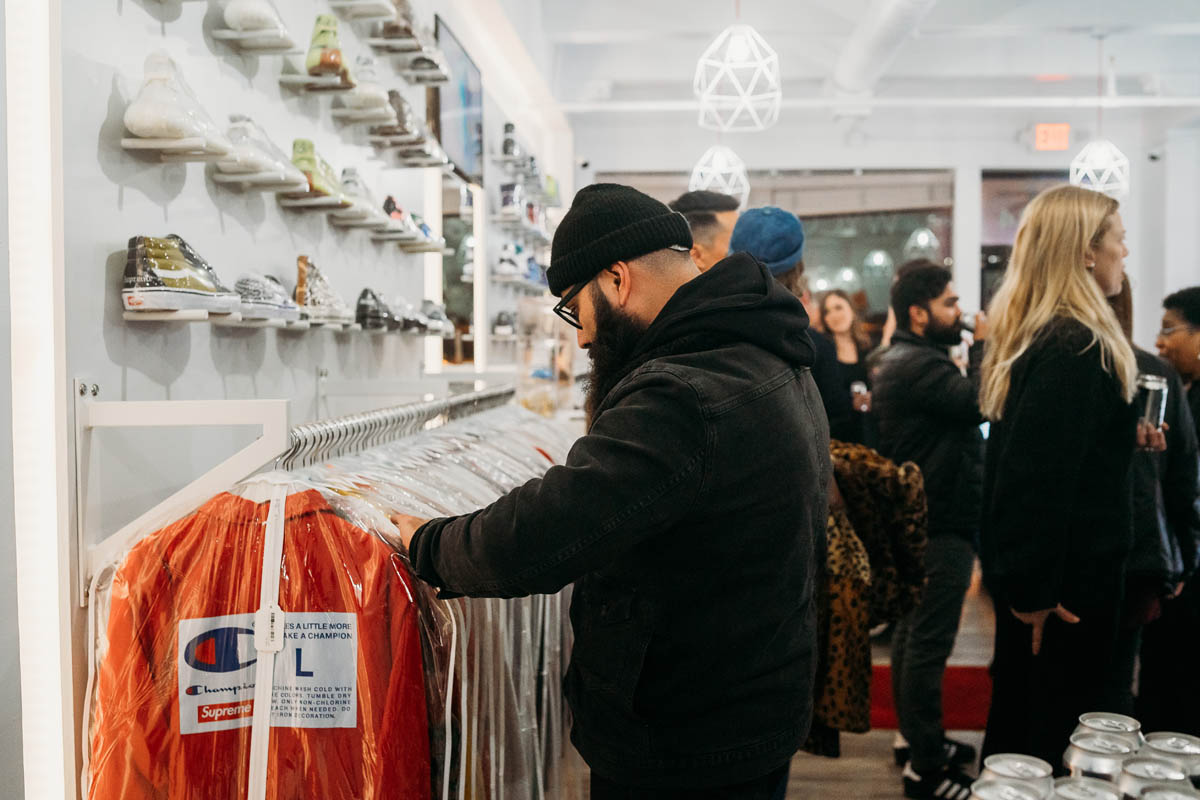 Pendulum collaborated with Dale Frommelt of Fab+ and Pascal Meya of Meya Metalworks once again to transform the design concept into built reality. Frommelt engineered and fabricated the floating backlit wall panels and elevated display pedestal. Meya fabricated custom metal hanger rods and shoe pegs, while Cole sourced materials, painted custom assemblies and managed the installation sequencing. The finished product is a testament to their collaborative spirit, attention to detail and passion for delivering design that exceeds client's expectations.