With its robust pool of Gen Z interns, Kansas City is set to witness a significant shift in the workforce as this vibrant generation is projected to comprise 27% of employees by 2025. Over the past 10 years, design and construction firms in the region doubled the number of interns hired. KC has also seen a 59% increase in recent college grads entering the workforce in that same timeframe.
KC is keeping up with the competition for Gen Z talent, mirroring markets including Boston, Omaha, Atlanta, Phoenix and San Diego, which have seen corresponding growth in early career professionals entering the industry (U.S. Census Bureau).
The KC region's emphasis on collaboration across the architecture, engineering and construction (A/E/C) industry makes it a standout among top cities. Rotational programs that enable interns to explore various disciplines of the industry help talent in KC discover their strengths and interests. BHC's A/E/C Intern Partnership Program is one example of a value-based experience designed to give interns real-world exposure by teaming up with local design and construction partners.
The industry's ambition, fueled by the city's growing economy and transcendent projects, including the Rock Island Bridge and KC Current Stadium, also opens doors for early career professionals to work on diverse and impactful ventures. Combining that with KC's lower cost of living compared to other major markets allows architects, engineers and designers to enjoy a higher quality of life while building their careers.
Enticing Gen Z to fully embrace KC Heartland as a career and lifestyle destination requires a thoughtful approach. KC Global Design's close collaboration with TeamKC, the regional authority on talent attraction and retention, helps showcase the region's lifestyle assets and why KC is a great place to live and work.
KC Global Design's recent Share the KC Love event exposed local interns to the industry's unique, compelling facets while providing an opportunity to network and give back to the community. This is just one approach to highlight the depth of the industry and bring top talent to KC – an effort that shared similar goals with the 2023 NFL Design Draft Video produced alongside the Burns & McDonnell team.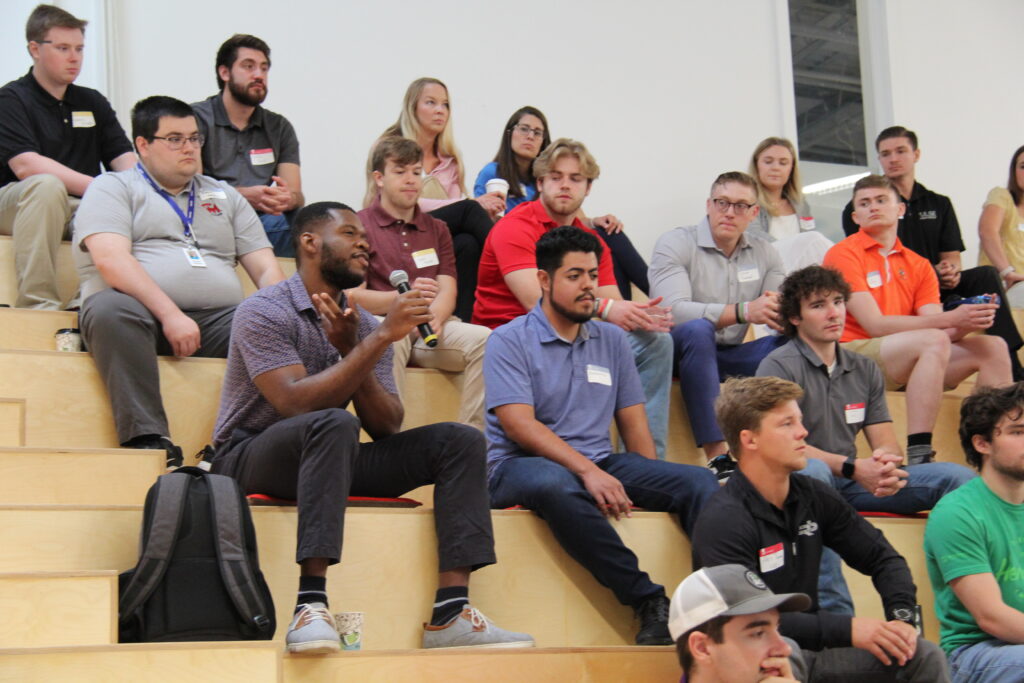 This is just the beginning. The strength of the industry in the region and the continued collaboration between its A/E/C firms will continue to position KC as a top destination for the best and brightest talent.
Stay connected to all things KC Global Design and follow us on …
To learn more and engage in KC Global Design, contact Ashley McDonald.