Named for and located on the site of the historic Blake house in downtown Bentonville, Ark., Blake Street House is a new wellness and social club rooted in the philosophy that progress, in any form, happens when we share the load. The design objective began with rebuilding the Blake family's original 1880s farmhouse. A 20,000 sf expansion to the home was introduced, using similar residential shapes.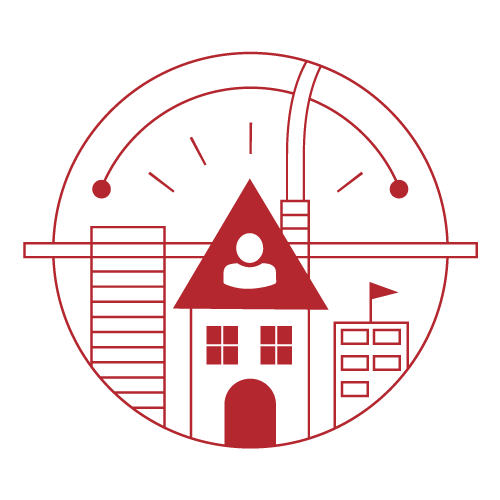 CLIENT: Ropeswing Group | LOCATION: Bentonville, Arkansas
The massing and roofline are comfortable in their surroundings. Cantilevers and full-height expanses of glass differentiate between the traditionally inspired front of the house, and distinctly modern addition. The glass expanses act as thresholds, connecting the traditional inspiration and replication of the original Blake house to
modern spaces. These thresholds offer views of the surrounding neighborhoods on one side, and look out to the club's private pool on the other. These connections also define the link between public and private.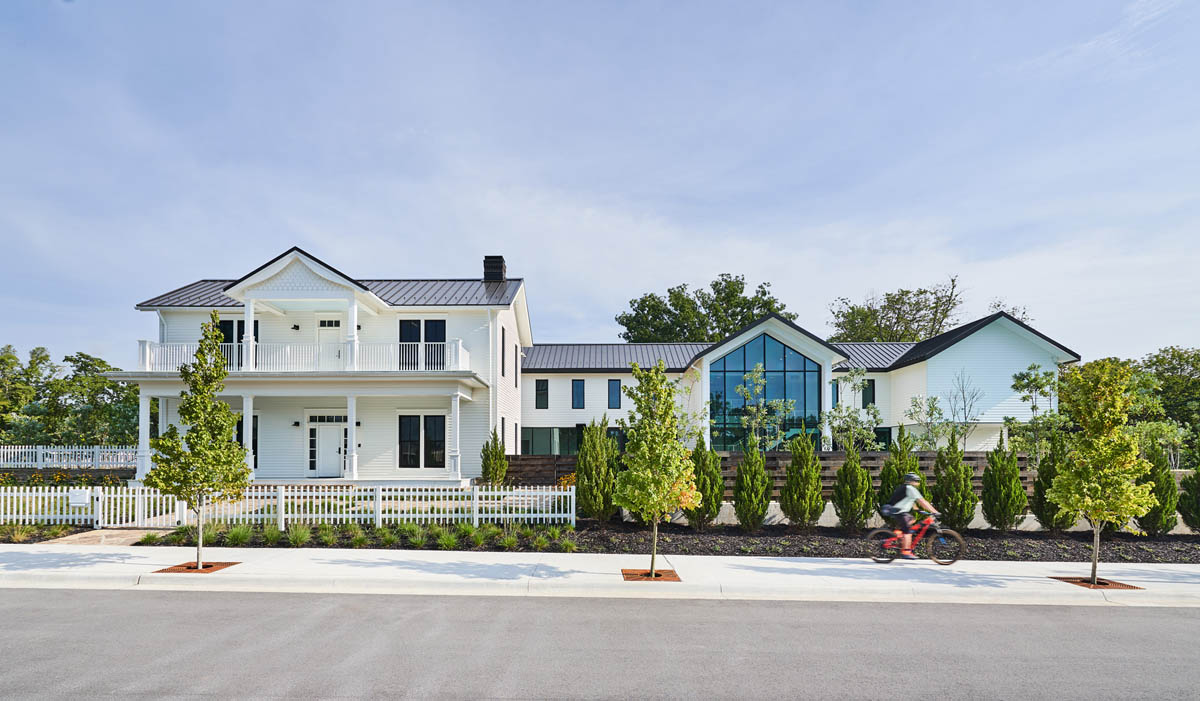 PROJECT SIZE: 21,200 sq ft
The interior of BlakeSt. – a partnership with FODA – is a compilation
of spaces programmed for every activity. The club is designed for members to flow through at their own pace, where community workshops, dinner with friends, unwinding with a record or early morning workouts can all happen with ease at the social club. Furnishings, colors and objects were carefully selected with the hope of evoking a specific mood, memory and sense of place.
"Blake Street House blurs the line between a formal hospitality experience, a wellness club and a good friend's home. The team is there to guide member experiences, but not necessarily wait on the member hand and foot. We hope that our members will feel comfortable taking a degree of ownership in their experience from both a social and wellness standpoint and work with other members toward that end."
— Rob Apple Co-founder

Ropeswing Group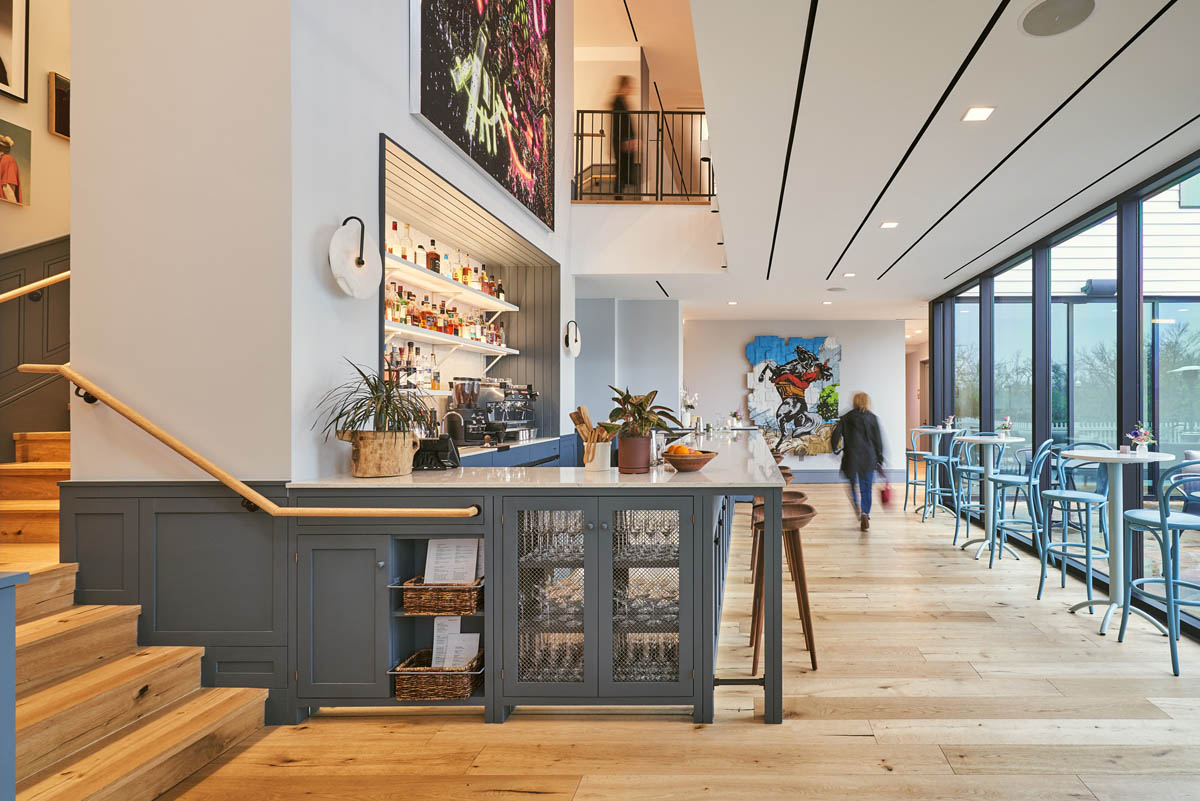 Services: Architecture, Interior Design & Custom Fabrication
Completion date: August 2019
Awards:
AIA Kansas City Design Excellence Honor Award (Interior Architecture category)
IIDA Mid-America Gold Award (Hospitality/Retail category)