This project consisted of a 294,000-square-foot new performing arts center with two halls, a 1,800-seat proscenium theater and a 1,600-seat concert hall.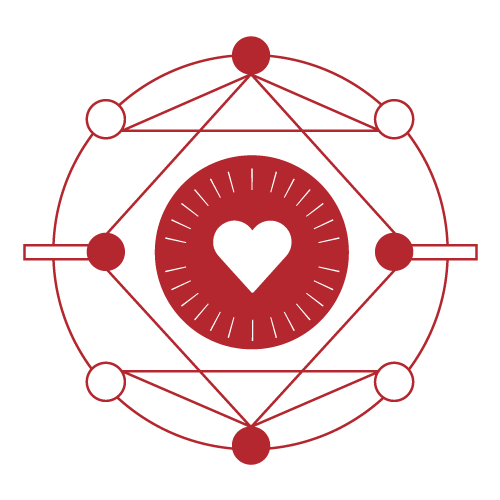 CLIENT: JE Dunn Construction | LOCATION: Kansas City, MO
Contract Amount: $30,400,000
Project Schedule: April 2007-April 2011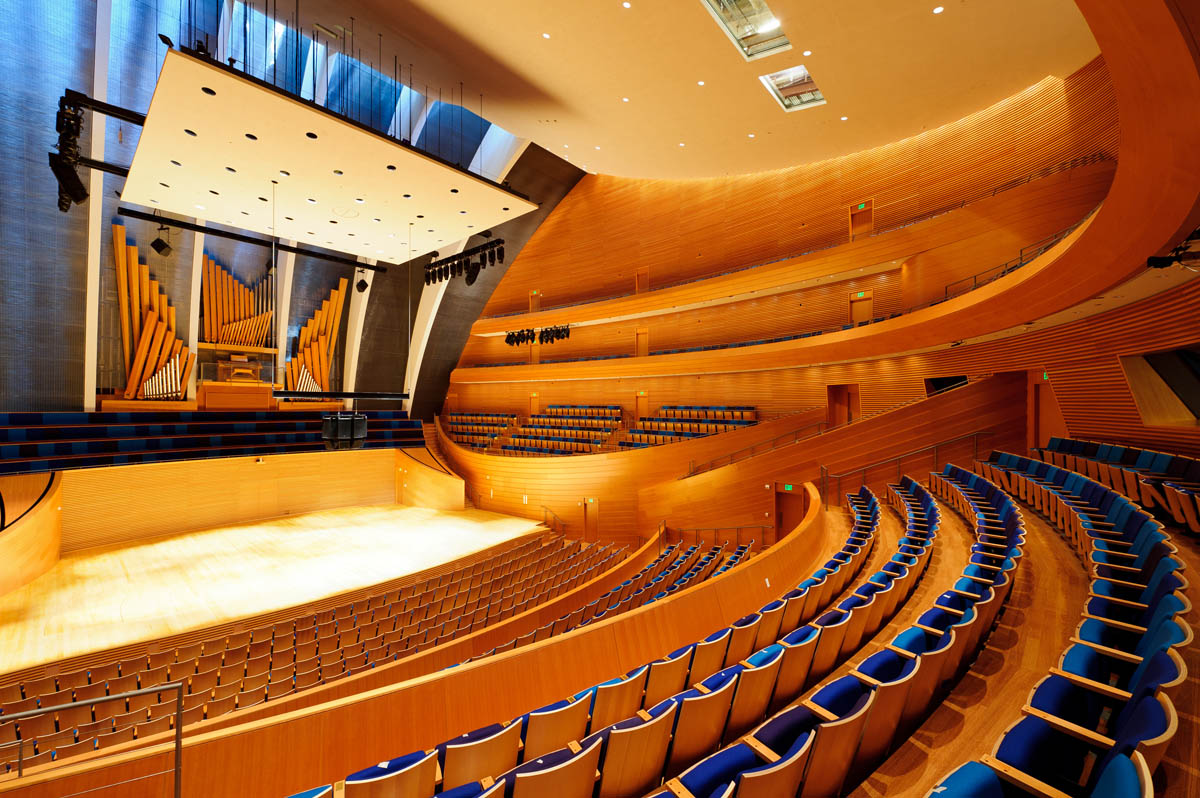 The project required extremely stringent noise limitation specifications so that no foreign sounds can be perceived by the patrons. All mechanical system vibration and noise generation is isolated from the halls. The south-facing glass atrium features a 30,000-square-foot cooling/heating radiant floor.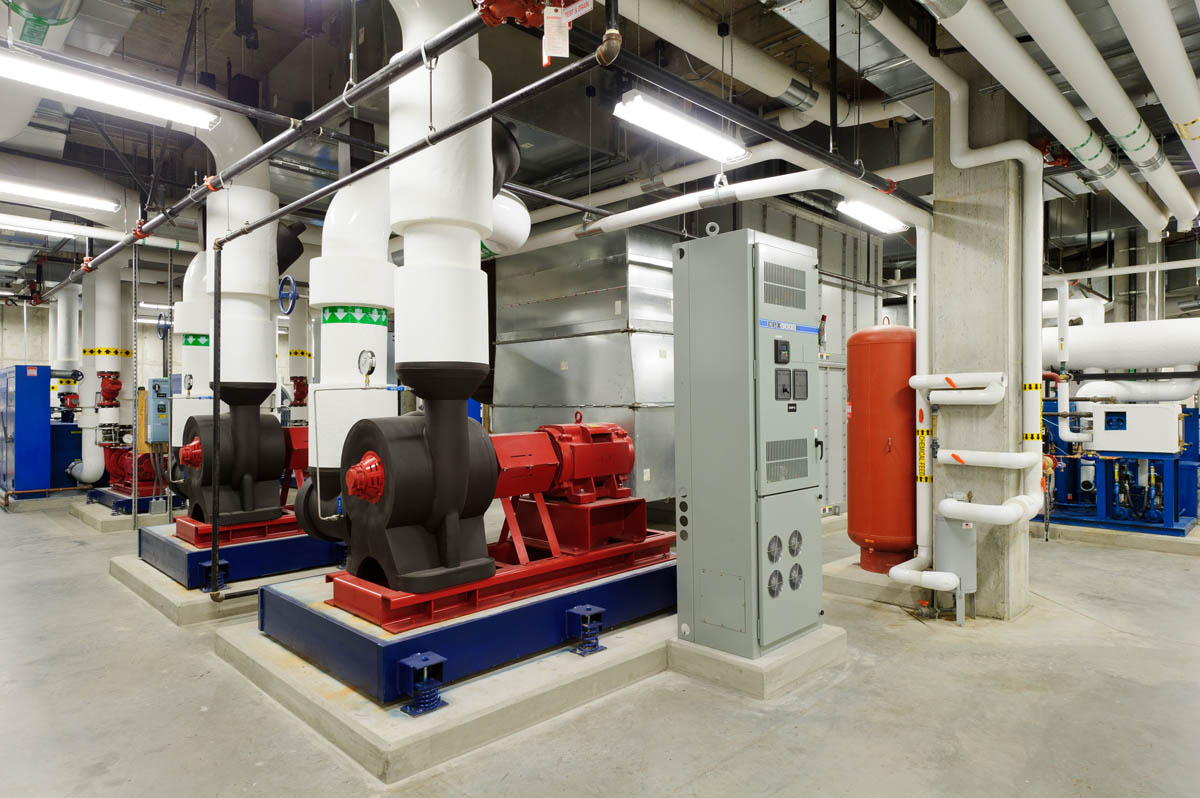 PROJECT SIZE: 294,000 sq ft
U.S. Engineering provided all heating, cooling, temperature controls and plumbing systems.
Scopes of work:
2,000-ton variable primary chilled water system
5,600-KW electric boiler heating hot water system
17 custom air handling units capable of producing a total of 330,000 cfm
3D BIM modeling
radiant floor system
piping, plumbing, sheet metal, preconstruction