BRR's collaborative design process with the Fishtech Group resulted in a sleek, modern office building and security operations center, integrating state-of-the-art technology with flexibility and functionality.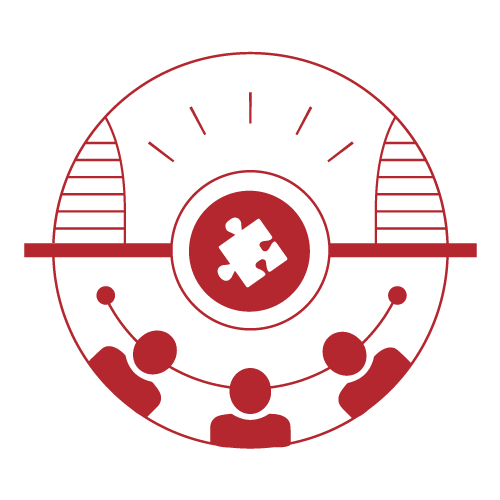 CLIENT: Fishtech Group   |   LOCATION: Kansas City, MO
Keeping in line with Fishtech's main headquarters building, the Cyber Defense Center facility combines modern and refined design elements with high-end finishes to attract both high-demand tech employees and cyber security conscious customers.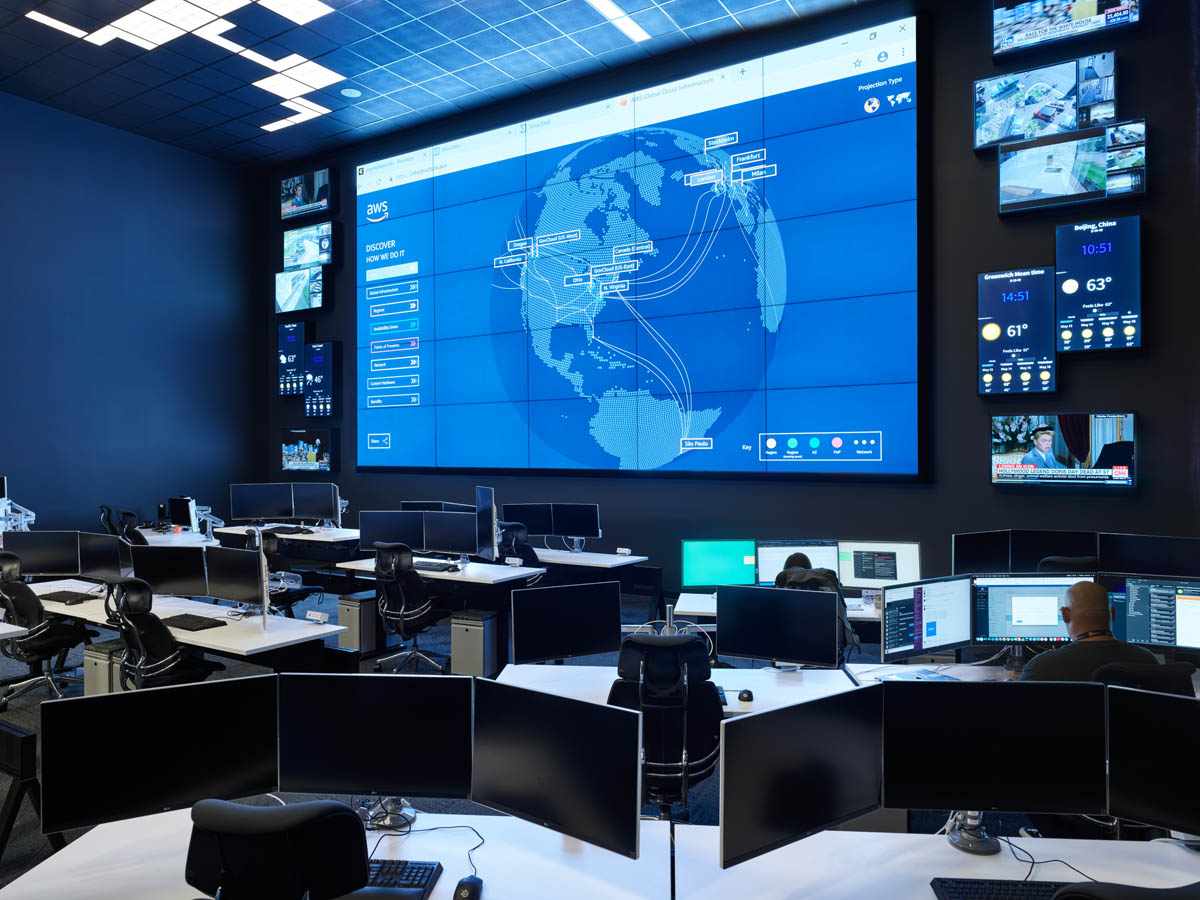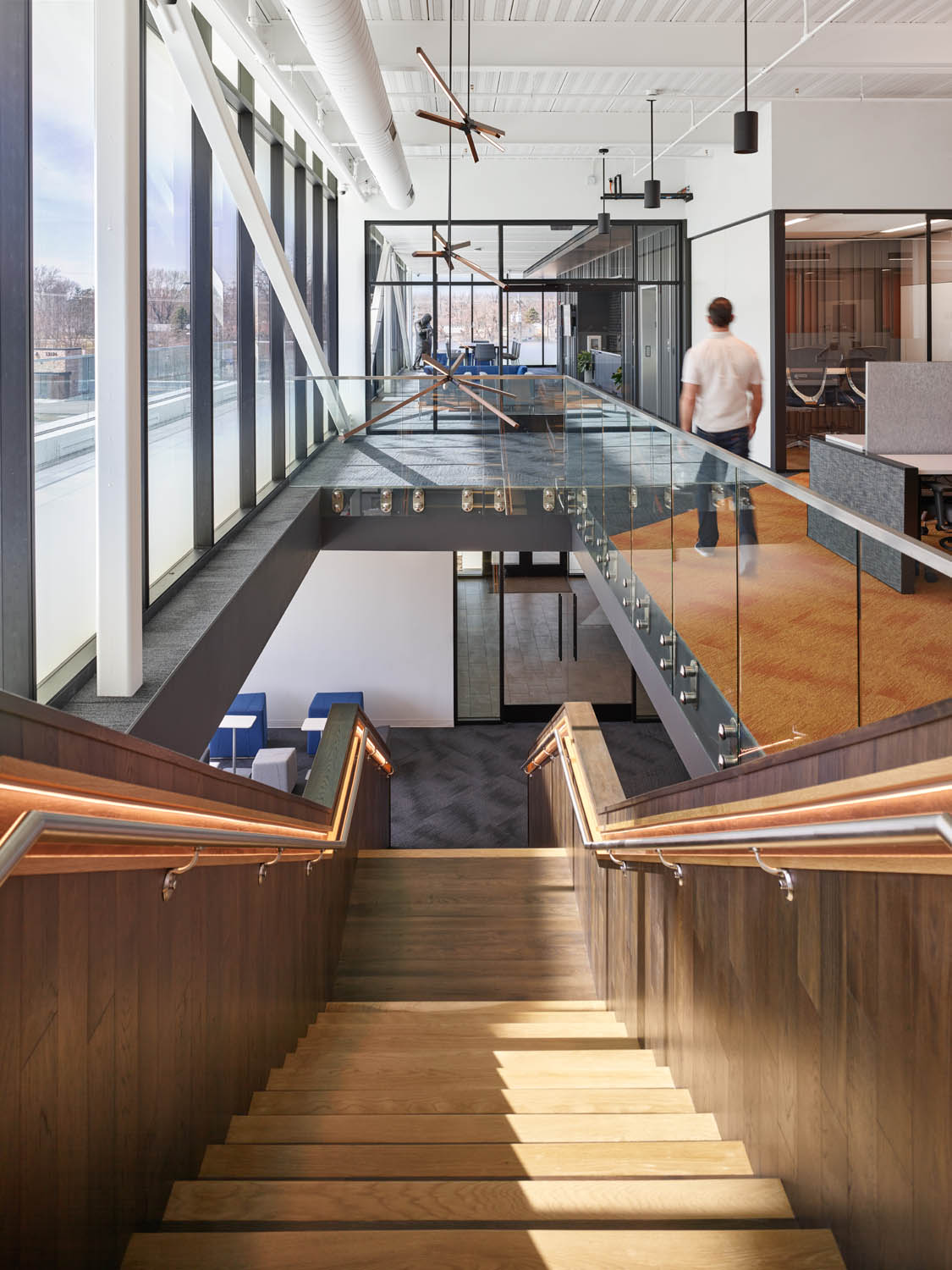 PROJECT SIZE: 20,000 sq ft
The contrast between dark and light materials on the building's façade are reinforced by the fritted 14' high glazed curtain wall system. The windows feature a glazing detail composed of binary code numbers – which, when translated, reflects the company's brand. The blend of materials with the furniture and fixtures projects a contemporary, but comfortable, aesthetic. Fishtech sought to create an ideal workspace for all activity types, from team strategy sessions to client-focused events.
"Working with the team at Fishtech to design the Cyber Defense Center was a collaborative and truly rewarding process. From day one we set out to design a unique piece of architecture that would complement the neighboring HQ but also be able to stand on it's own. From the cantilevered front entry to the curtain wall glazing system frosted with binary code depicting Fishtech's brand, each of these design details came about through a team approach and a common goal."
— Zach Sumada AIA, Senior Associate & Director of Design
BRR Architecture