Lowe's new Direct Fulfillment Center, located a half hour outside of Nashville, covers more than 1 million square feet, and was established with the goal of increasing the efficiency of shipping parcel packages directly to Lowe's customers and stores nationwide.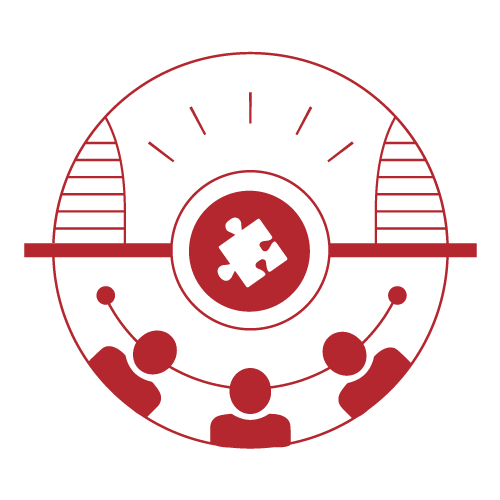 CLIENT: Lowe's  |  LOCATION: Coopertown, TN
With hydrogen-fuel cell-powered equipment and a state-of-the-art automated storage and retrieval system, this facility will be one of the company's most technology-driven operations.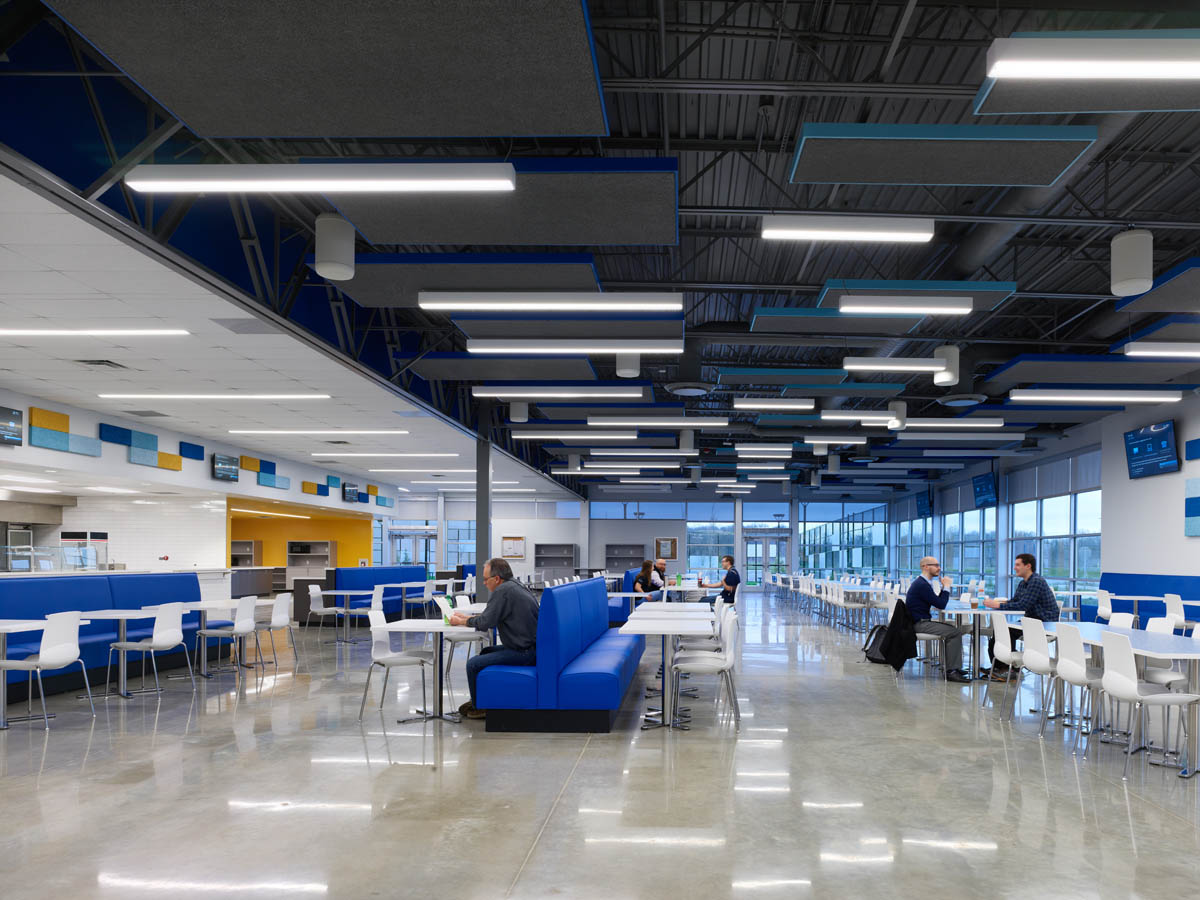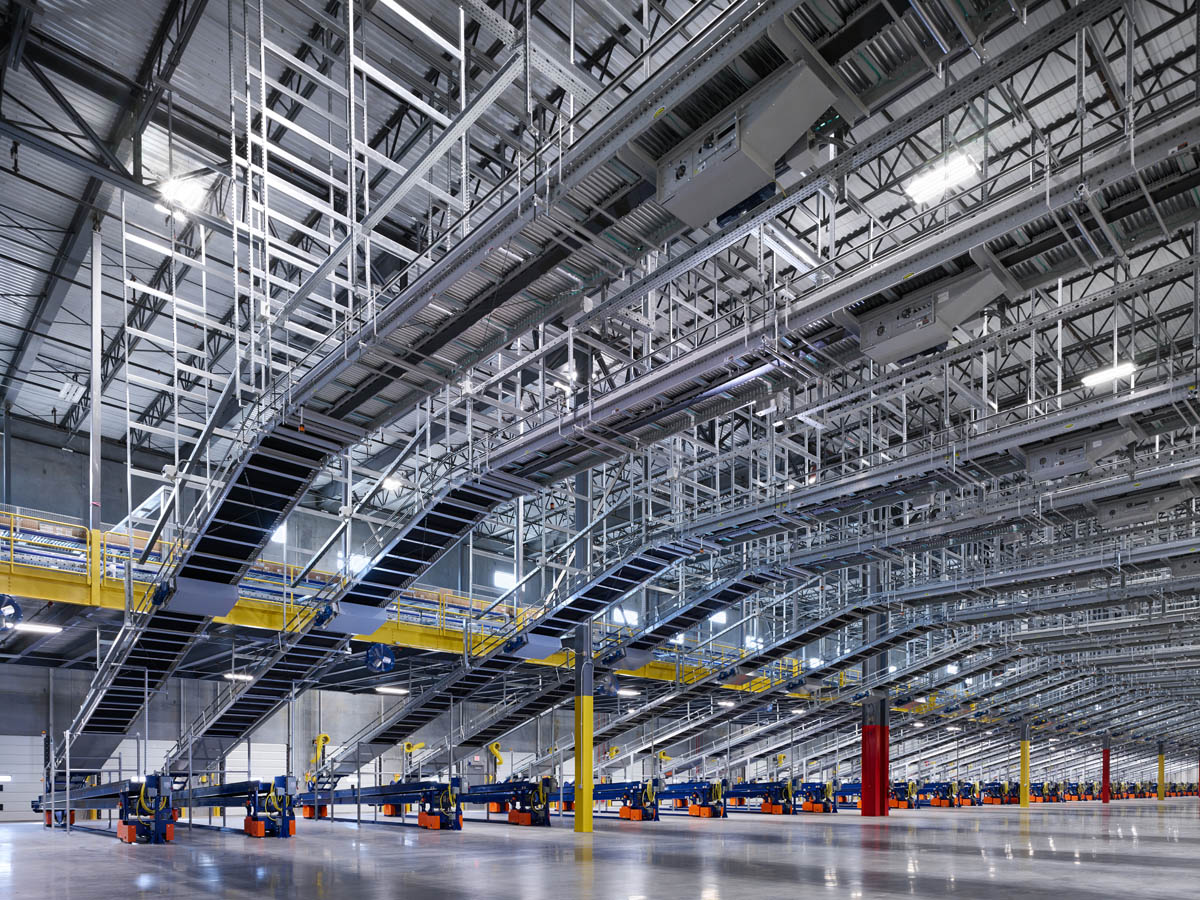 PROJECT SIZE: 1,100,000 sq ft
The center's employee experience is a focus throughout the manufacturing floor, as well as in the 43,000 sq. ft. office and maintenance area. Vibrant colors bring visual energy to this space, and a large cafeteria, gaming/technology spaces, and an exterior courtyard are all areas where employees can relax and "recharge" during their shifts.
"Lowe's forward-looking approach to this project had a significant impact on designing for the employee experience in a warehouse. Through collaboration with the Lowe's team, BRR was able to create a space that would positively impact the employees who work there. The use of vibrant colors and natural light has improved overall employee satisfaction throughout the facility."
— Dan Popp AIA, LEED BD+C, Principal 
BRR Architecture