The Olathe Indian Creek Library
adaptive reuse project is a
story of transformation.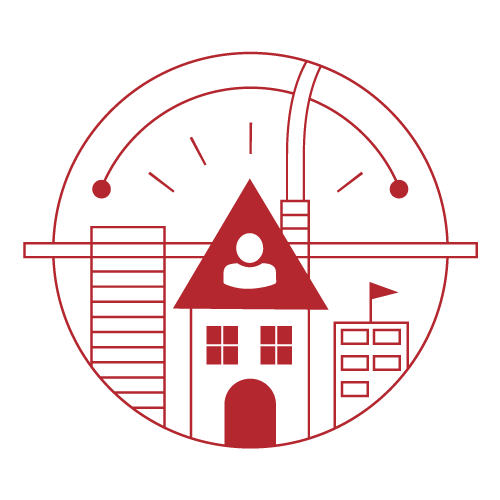 CLIENT: Olathe Public Library | LOCATION: Olathe, Kansas
This transformation occurs on two levels—physically and functionally.  Physically, the transformation focuses on the conversion of a vacant, big-box retail structure—inspired by daylight and a connection to nature that was sorely lacking in the existing building. The existing facade was completely removed and replaced with a wall of glazing that is protected by a sunshade system. In addition to the physical transformation of the structure, this project focuses on the functional transformation of the traditional library concept into a 21st century model.
Awards:
KCBJ Capstone Award for Adaptive Reuse
AIA KC Citation Award
AIA San Mateo County Honor Award
AIA Central States Honor Award
Completion Date: October 2019
Cost: $14.8M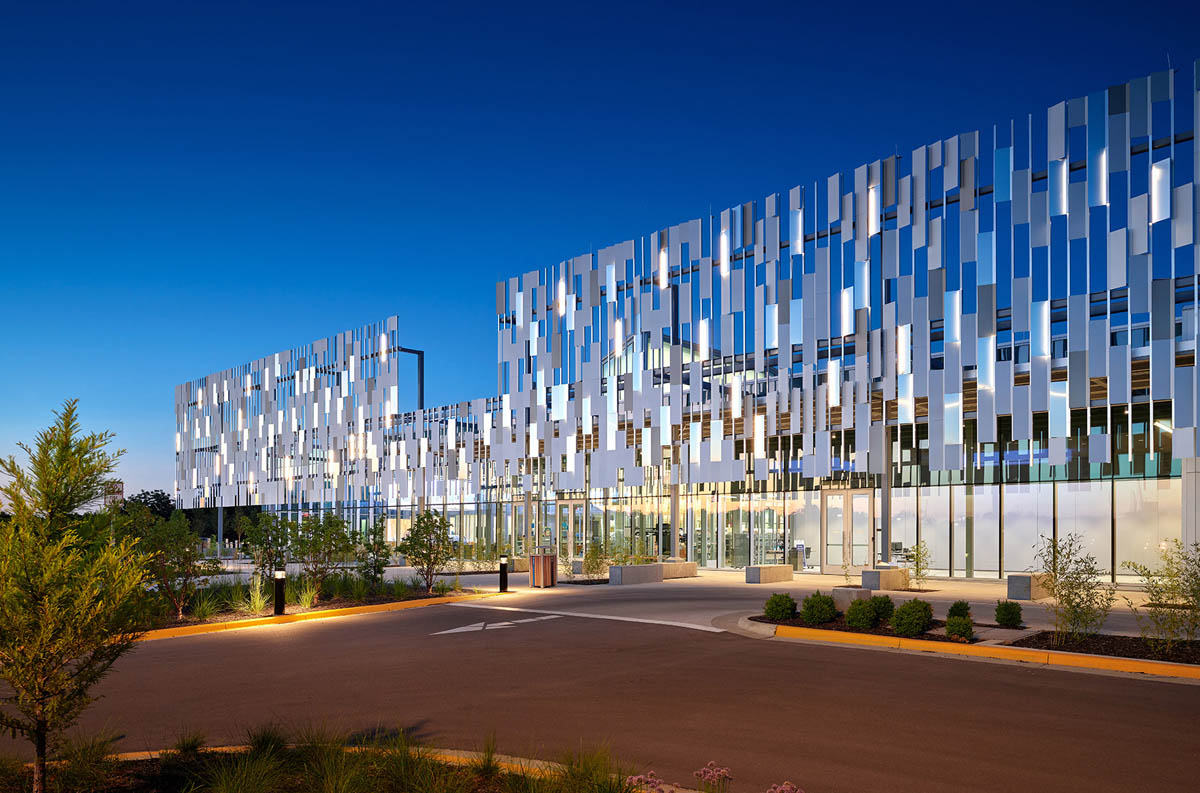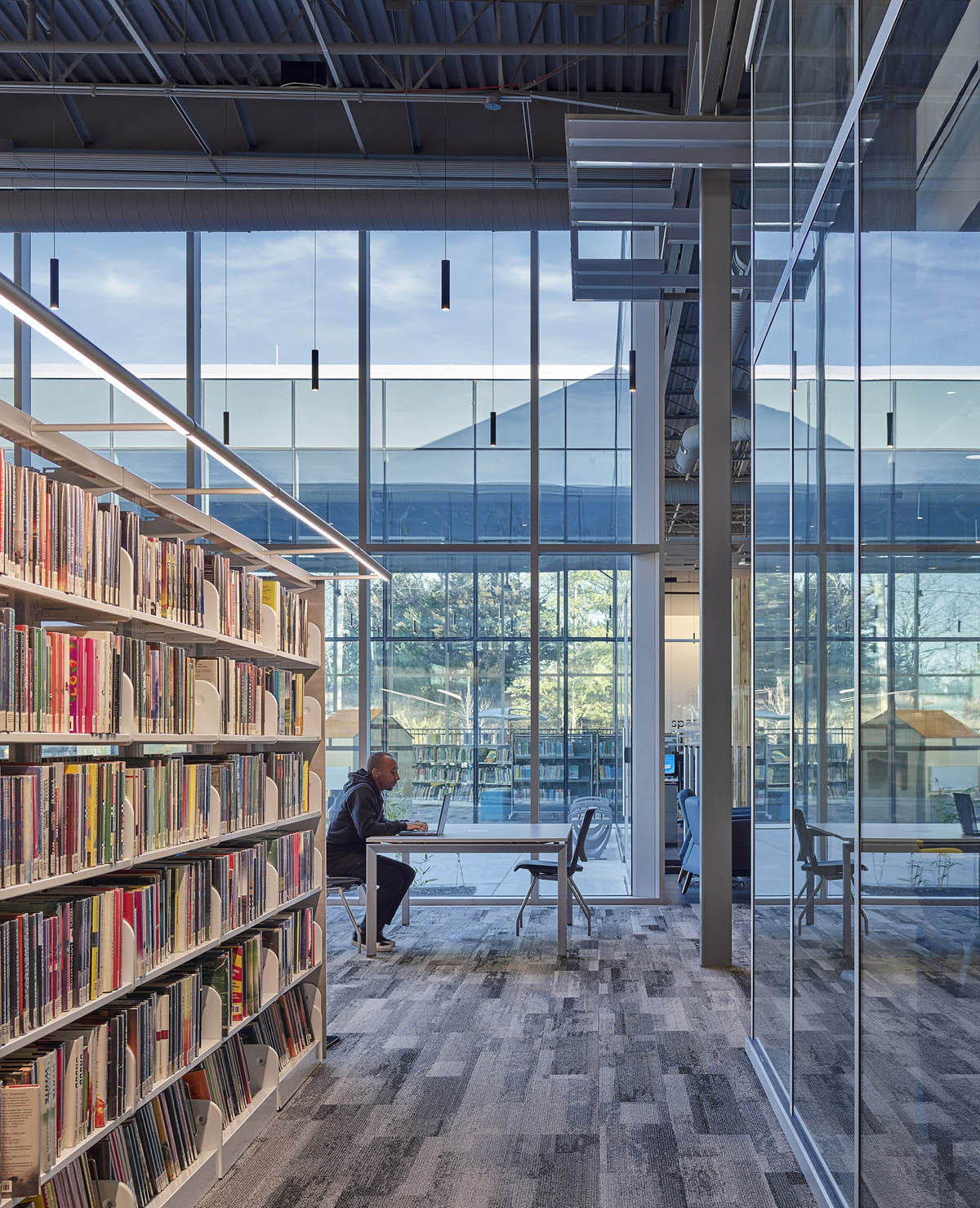 This model is defined by a change in library services to focus on content creation rather than consumption.
At the library's entry, users are greeted with a maker space, a cafe, a conference center, and a flexible workplace environment—with traditional library programs, reading spaces, and collections experienced deeper within the library.
In this way, the Olathe Indian Creek Library becomes a community hub, creating an asset far more valuable than that of a traditional public library.
"
The Indian Creek Library is vitally important to this community… a signature community gathering place that offers opportunities to learn and discover for people of all ages

."
— Michael Copeland, Mayor, City of Olathe, KS