Kiewit Power Division Headquarters
Kiewit engaged HOK and JE Dunn Construction in a design-build collaboration to consolidate a large real estate portfolio of approximately 350,000 rentable sq.-ft. of office space, spread across four locations, into a centralized headquarters for the company's Power Division.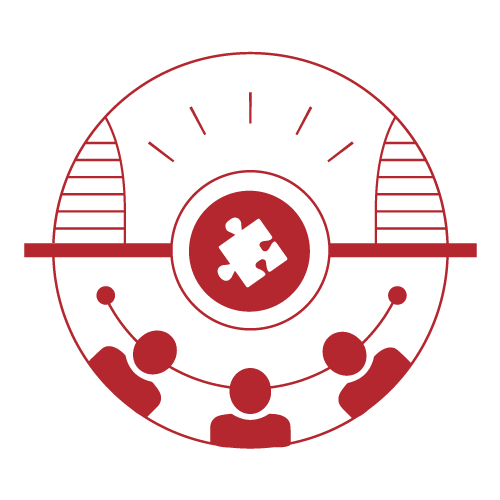 CLIENT: KIEWIT | LOCATION: LENEXA, KS
This move ensured natural space efficiencies and eliminated redundancies, while placing the focus on the workplace as a business tool to support growth, culture and recruitment and retention. To meet the project's fast-track schedule, an existing 223,000-sq.-ft. office building was extensively renovated and transformed into an amenity-rich space that serves as the main entry and first building of Kiewit's new campus at Lenexa City Center.
The original building entry was under scaled and did not provide a clear access point to the building complex. A steel truss, similar to those utilized on the firm's power plants was used to structure a new column-free, all glass entry that maximizes natural light.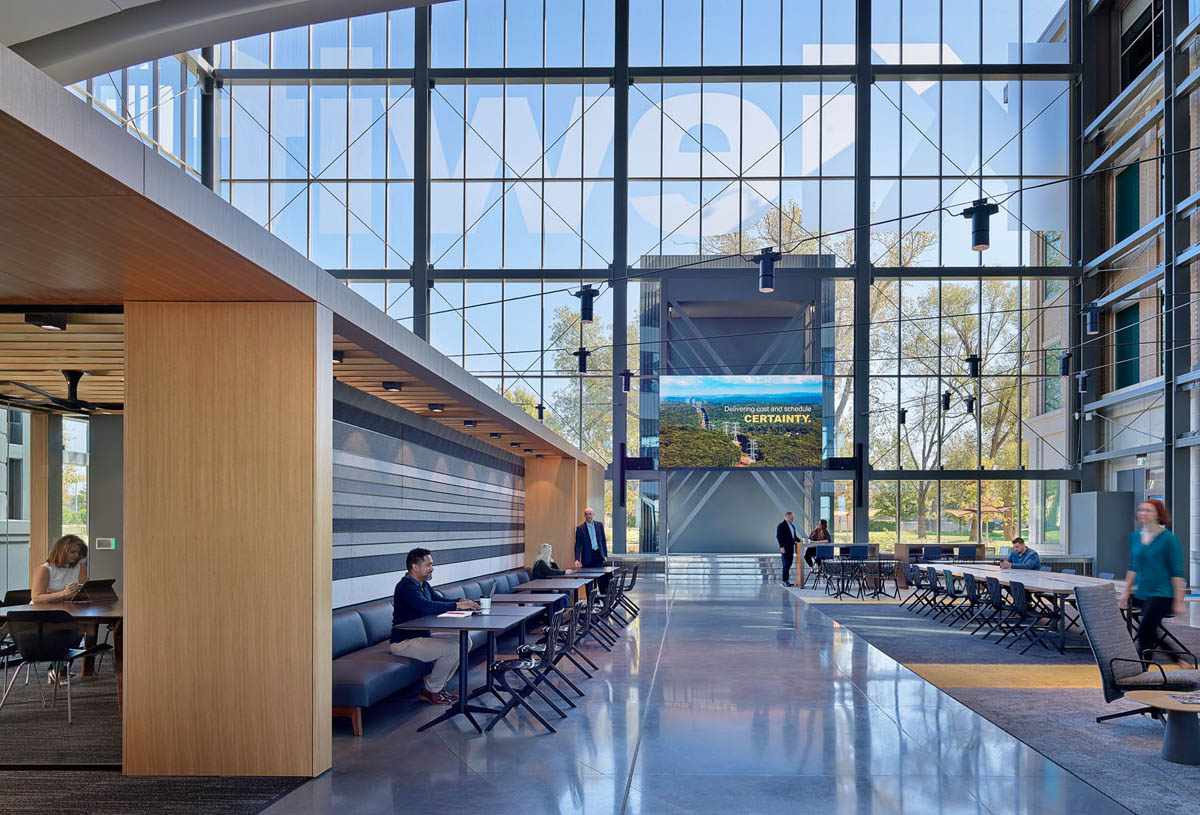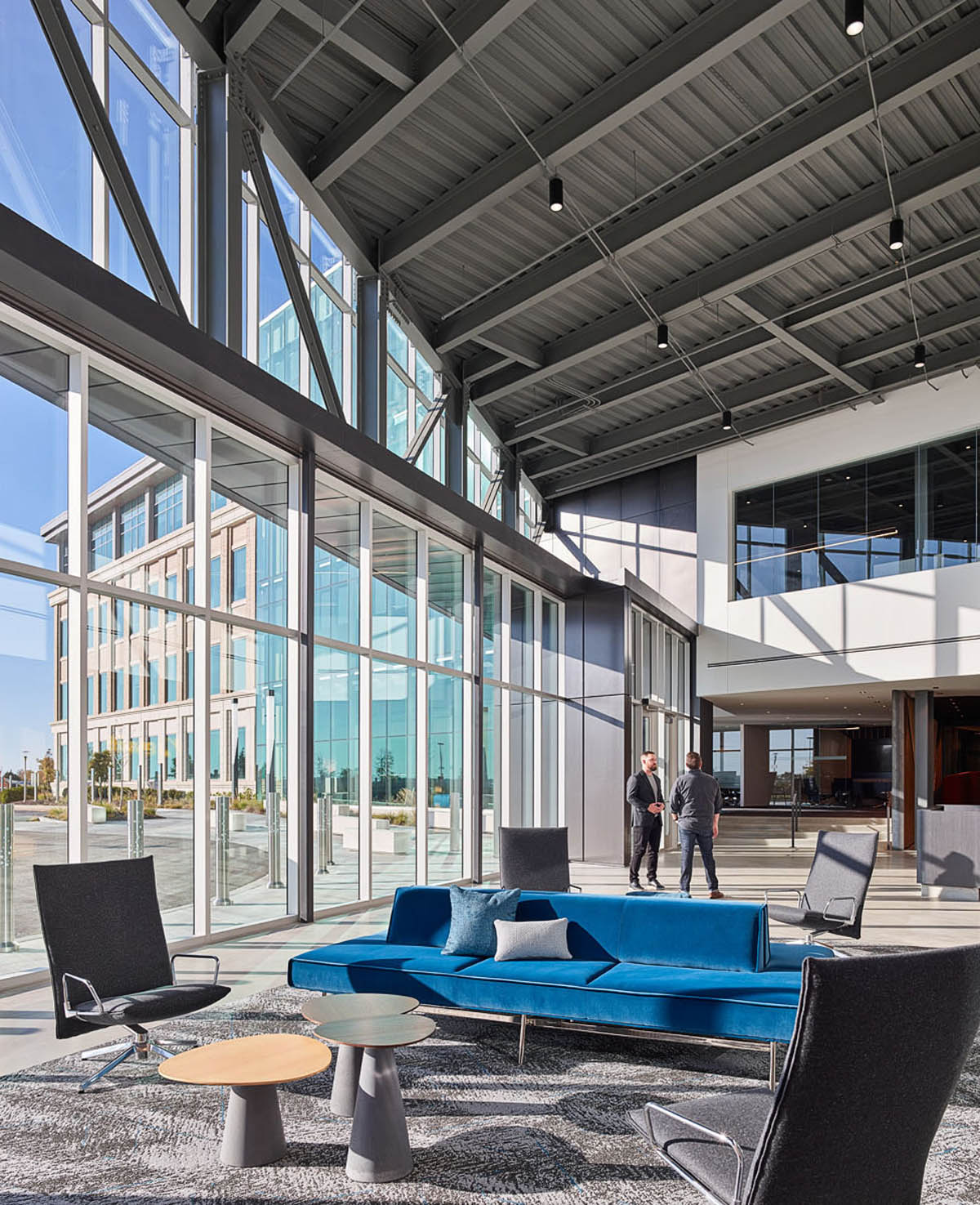 Completion: 2019
Services:
Architecture, Interior Design Environmental Graphics, Facility Programming, Landscape Architecture, Site Planning
The team was also responsible for the design and construction of a new six-story building on the campus adjacent to the renovated building. The cohesive approach to development has resulted in an interconnected corporate campus spanning 385,000-sq.-ft. The new campus offers 1,650 employees accessibility to the growing suburban district and its amenities, while bringing a corporate office user back into the development.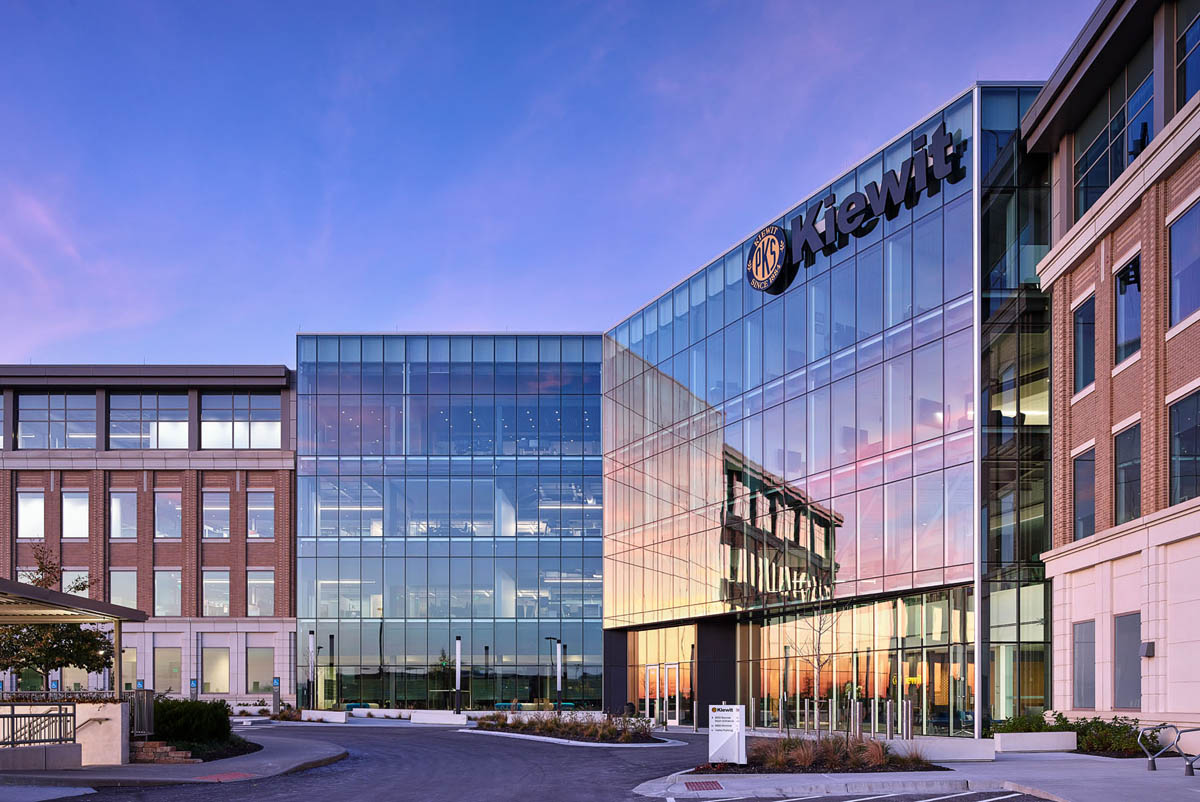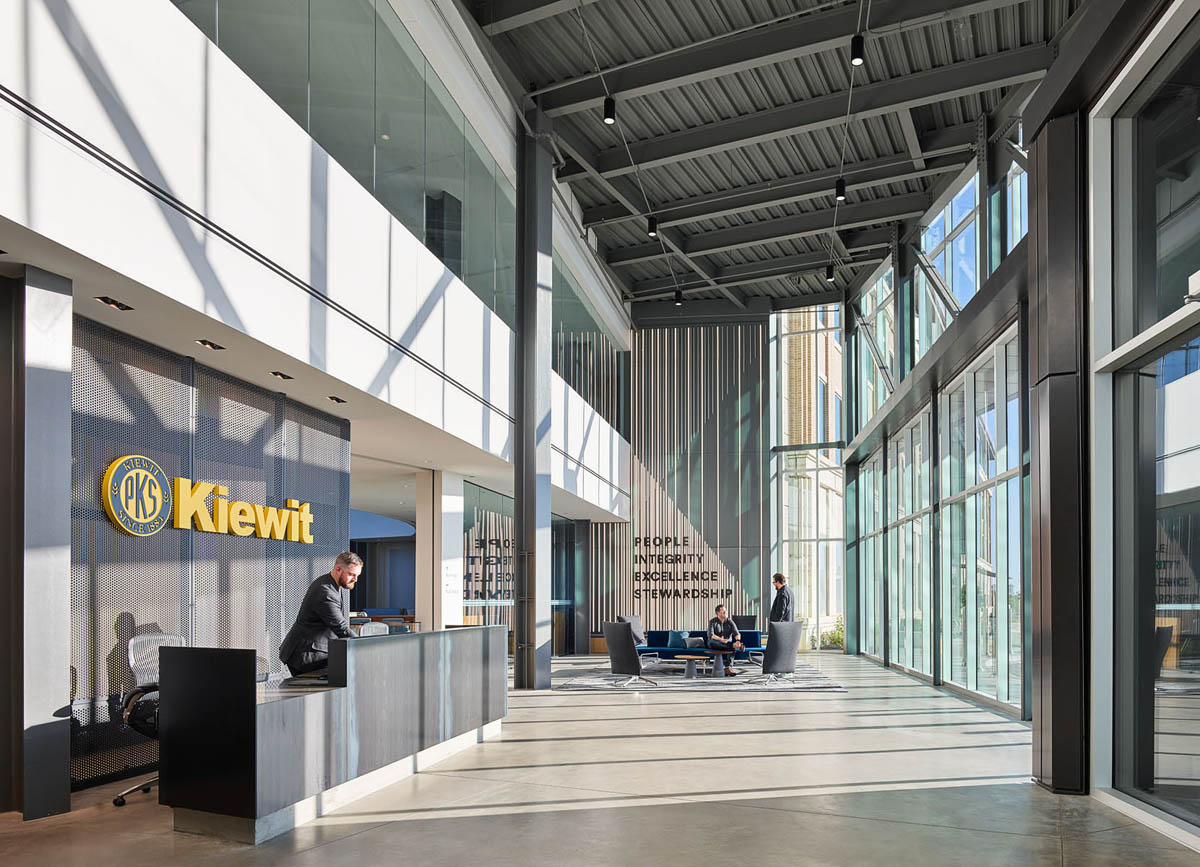 To contrast the ornate detailing of the original building, the addition leveraged ultra-clear curtain wall systems to be as simple and understated as possible. The new facade creates an intuitive entry point and the main architectural identity for the campus.
Within the new central entry, a work cafe and conference center addition define the employee experience while renovated modern, flexible workplace interiors support the everchanging workplace. The goal of the café was to mimic the experience of an outdoor market and plaza. By removing an existing metal screen wall coupled with the new glass entry, the cafe became brighter and more connected to the outdoors. Catenary lighting and a dining pergola offer a seamless indoor-outdoor experience. The pergola reduces the scale of the atrium and provides options for more intimate dining or team meetings.