This railing detail started as a simple, folded piece of paper. The Origami railing's design intent was to create a detail as a simple and yet generative design system that can adjust to the various conditions of stair, ramp, handrail, and guard rail, through the adjustment of a folded steel plate.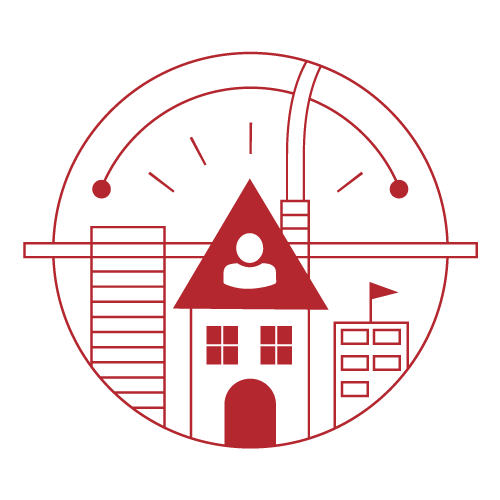 CLIENT: Warren Place   |   LOCATION: Gardner, KS
The result is a post and armatures that bend and twist to form a unique continuous sculptural profile. Design variations include standalone guardrail, standalone handrail, guardrail, and handrail combos, all with flexible profiles that can be used at horizontal, ramp, and stair conditions to bend and turn the top attachment flange to support the required top rail slope. We integrated top and bottom flanges into the post profile for mechanical attachments.