BRR Architecture worked collaboratively with EPC Real Estate Group to bring this premiere, multi-story office building to life near Downtown Overland Park, KS. The goal for the project team was to create a space which would foster collaboration and creativity among BRR's team members and create walkable access to nearby amenities in downtown Overland Park, Kansas.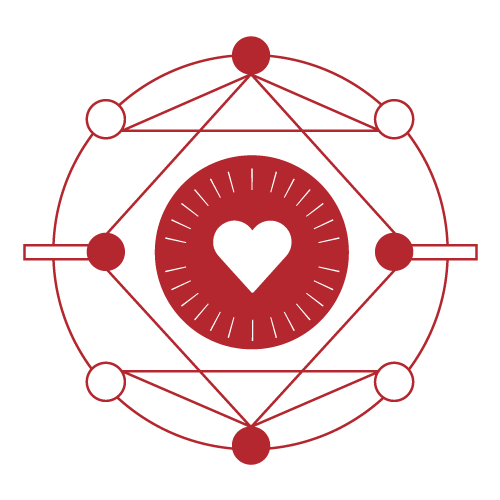 CLIENT: EPC Real Estate Group  |  LOCATION: Overland Park, KS
BRR served as the lead designer for the 70,000 square foot building, which features 67,529 square feet of office space, an art gallery, double-height lobby and a fourth-floor patio and event space. The exterior features brick, glazing and wood creating a warm, contemporary look and feel which follows the city's plan for the future of the area. The project also includes 225 parking spaces; 80 parking spaces will be shared with the City of Overland Park to supplement current parking.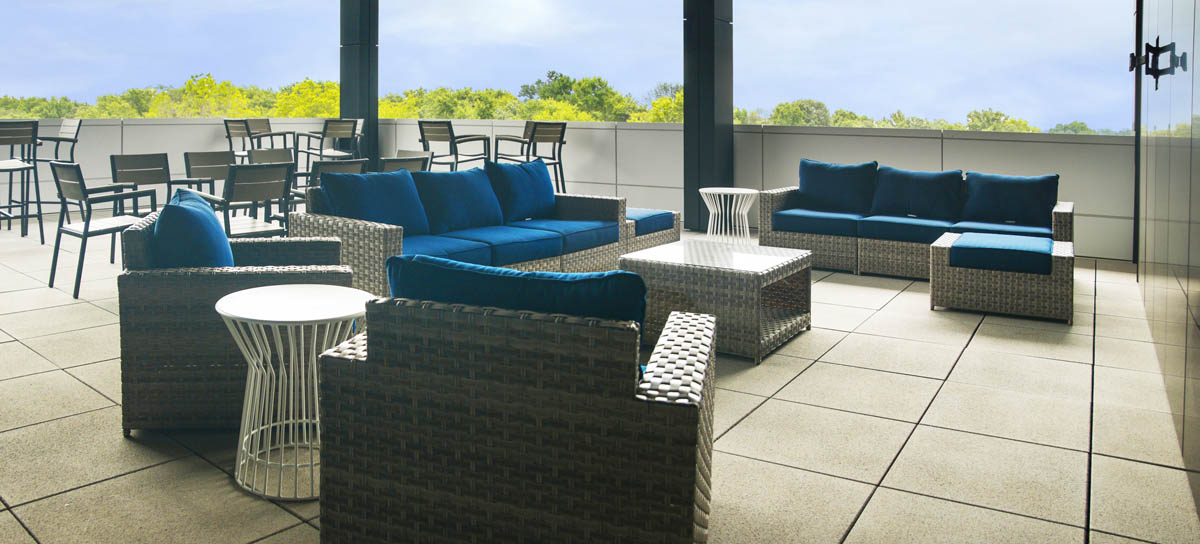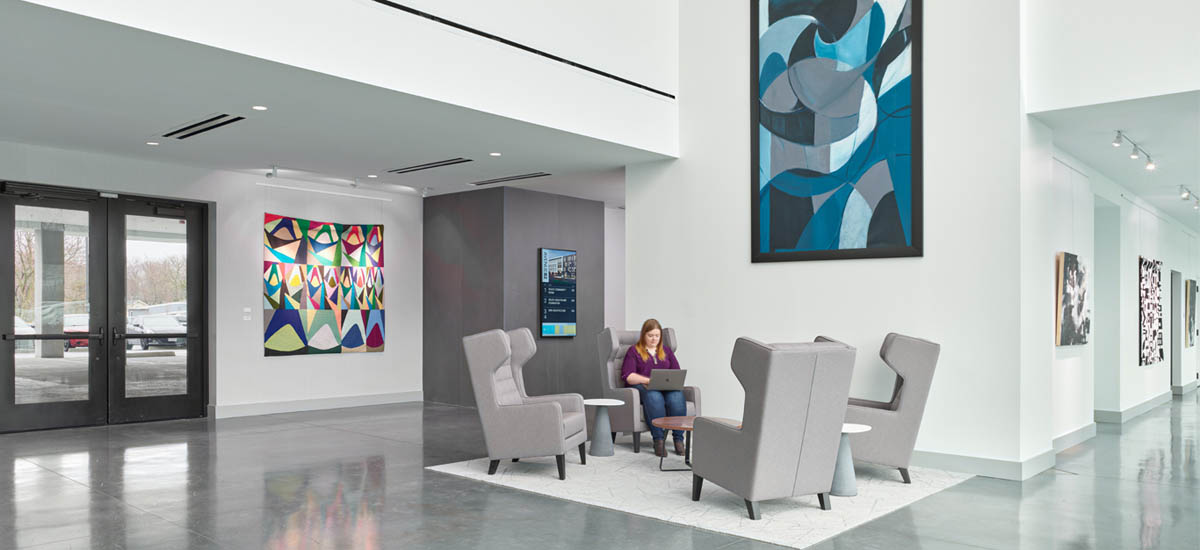 PROJECT SIZE: 70,000 sq ft
BRR led all aspects of the design through construction administration with the General Contractor, McCownGordon Construction, from the core and shell, a two-story lobby and two tenant spaces. Each project was carried out simultaneously while managing a compressed schedule.
"We worked with our client to design Avenue 82 as a prominent new landmark amidst the exciting new growth occurring along the Metcalf Avenue corridor. As our company's headquarters, it also has become a creative and collaborative space for our BRR teammates."
— James Hailey President and CEO
BRR Architecture