The Portland Building (Michael Graves, 1982) is an icon of Postmodern architecture. Extreme budget pressures at the time of construction impacted construction quality, materials and systems. This led to numerous problems during the past 35+ years that simple maintenance and repairs failed to resolve. In 2016, DLR Group commenced a design program for a full reconstruction with Howard S. Wright to preserve this historically significant building.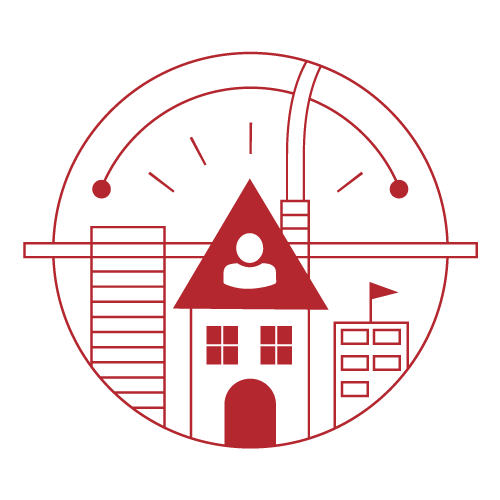 CLIENT: City of Portland, Howard S. Wright
LOCATION: Portland, Oregon
The Portland Building was originally constructed as a simple painted concrete box, detailed with a rudimentary mortar-set tile system and a curtainwall glazing system. The existing cast concrete exterior needed to be reconstructed and detailed in such a way that it would be durable and weather-tight while maintaining the building's historic features. The team designed a pressure-equalized rainscreen overclad to the exterior enclosure. The system provides insulation, protection and moisture management for the building while preserving its iconic appearance.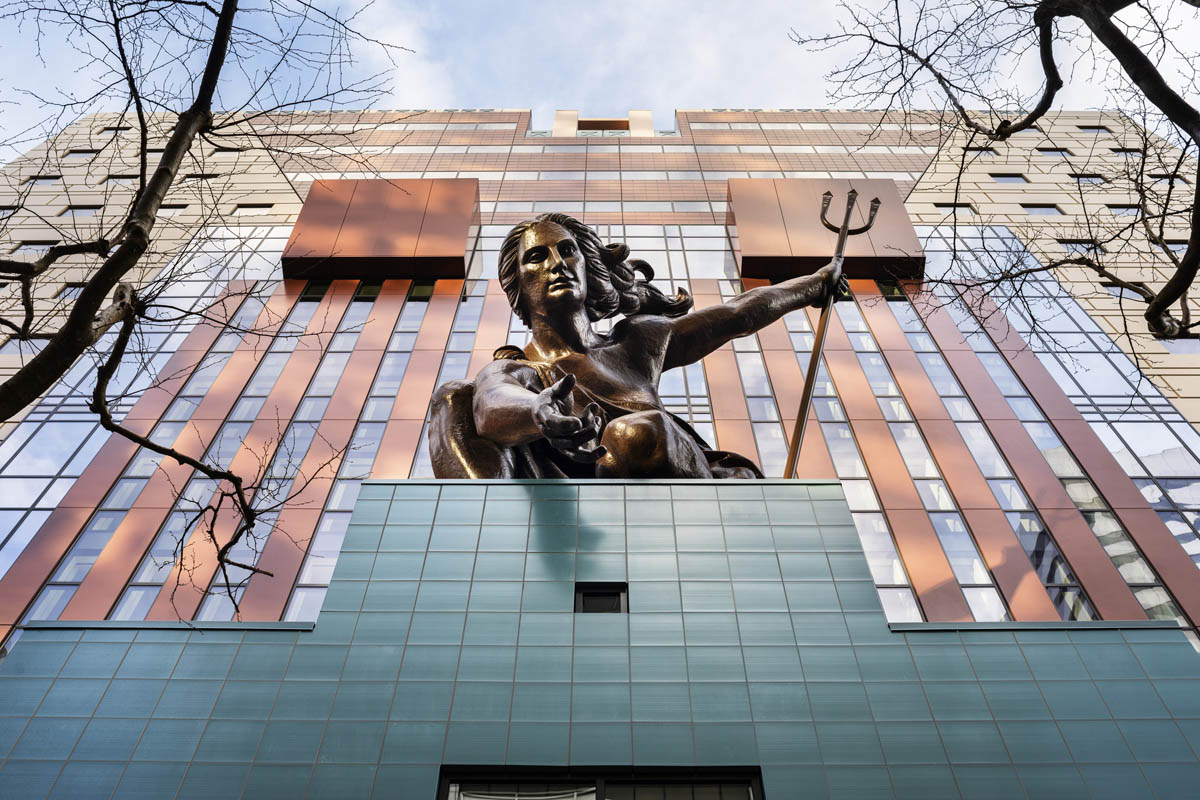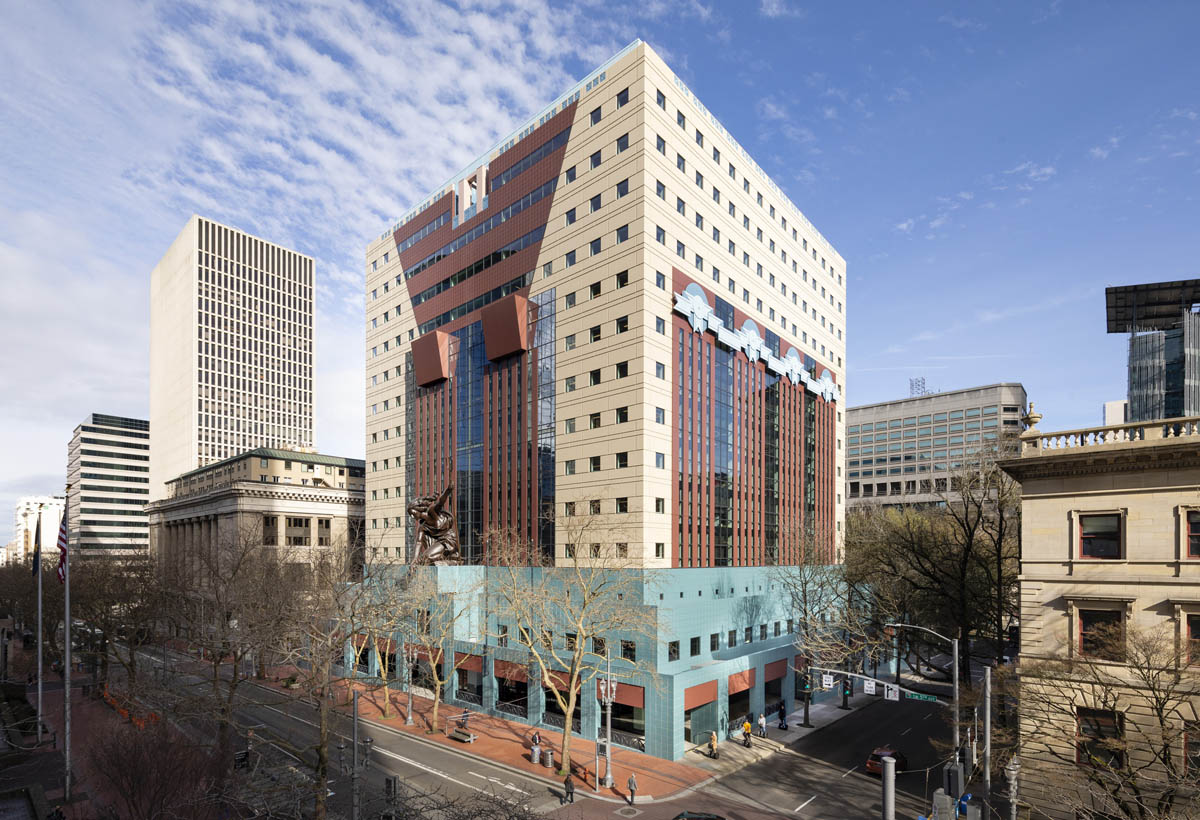 PROJECT SIZE: 15 story, 360,000 sq ft
At the base of the building, the original mortar-applied ceramic tiles were removed and a new rainscreen system supporting new terra cotta tiles matching the existing color was applied to the cast concrete enclosure.
"I was really impressed with DLR Group's thoughtful renovation of the Portland Building. After suffering from its original low budget and multiple patches and repairs, it's been given a new life. Best of all, the city's employees will soon have a much-improved workplace. Kudos to DLR Group, the contractor Howard S. Wright, and the City of Portland for pulling this off!"
— Patrick Burke AIA
Michael Graves Architecture & Design